Shane Schneck, founder of Office for Design, created a collection of desks for Manerba that have a graphic, playful quality, all with an affordable price tag. The Apollo office system offers modular options to design practical and functional workspaces for all. The desks feature Italian made soft-touch, thermo-laminate tops that have opaque surfaces to help reduce reflections. The legs come in various colors, thanks to eco-sustainable powders, and they're hollowed out to help disguise unsightly cords and cables. Cork dividers help with acoustics while providing a place to pin important notes or to hang additional metal accessories, like shelves.
Apollo comes in a variety of sizes and styles allowing for infinite configurations depending on each office's needs.
The easy-to-assemble Apollo systems are designed for flat-pack shipping helping to reduce shipping costs and waste.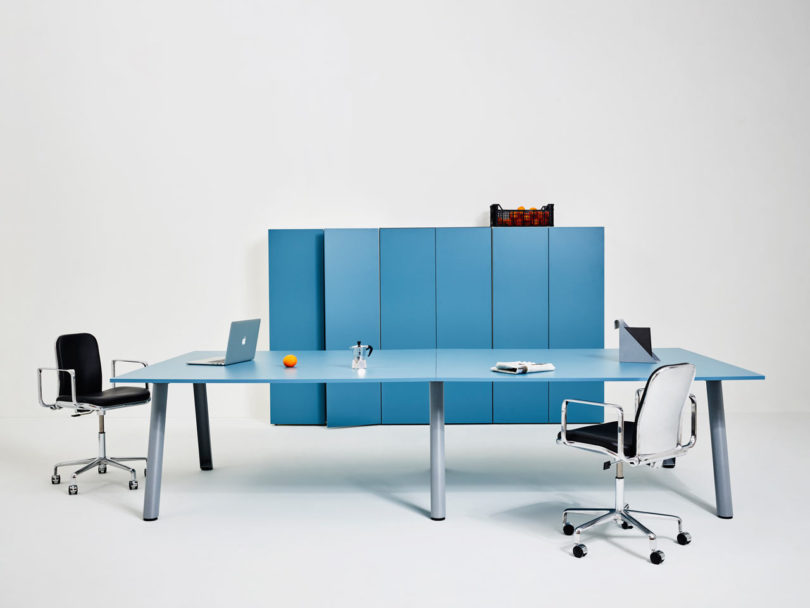 Photography: Omar Sartor

Source: design-milk