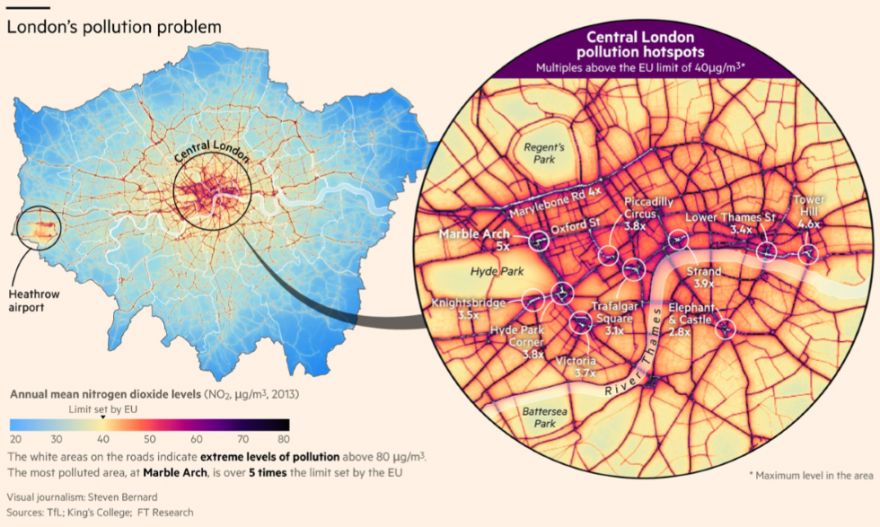 Just as the Industrial Revolution set the gears of progress in motion, so did the rapid destruction of the environment. And where it all began, Europe, has been heavily affected, not least in London. In 1952, the whole city became shrouded in deadly smoke killing thousands.
After the shock of the Great Smog, the UK cleaned up its act, legislating to replace open coal fires with less polluting alternatives. London Mayor Sadiq Khan is hoping for a repeat of the movement that eradicated London's smog epidemic, but now for its invisible variety.
The air in London is "filthy, toxic," says Khan. In fact, poor air quality in the British capital is a "public health crisis". The city's poor air quality is linked not just to thousands of premature deaths each year, but also to a range of illnesses including asthma, heart disease and dementia.
So what are the most polluted spaces? Check them out on Big Think.
(Image credit: Steven Bernard/Financial Times)
Source: neatorama