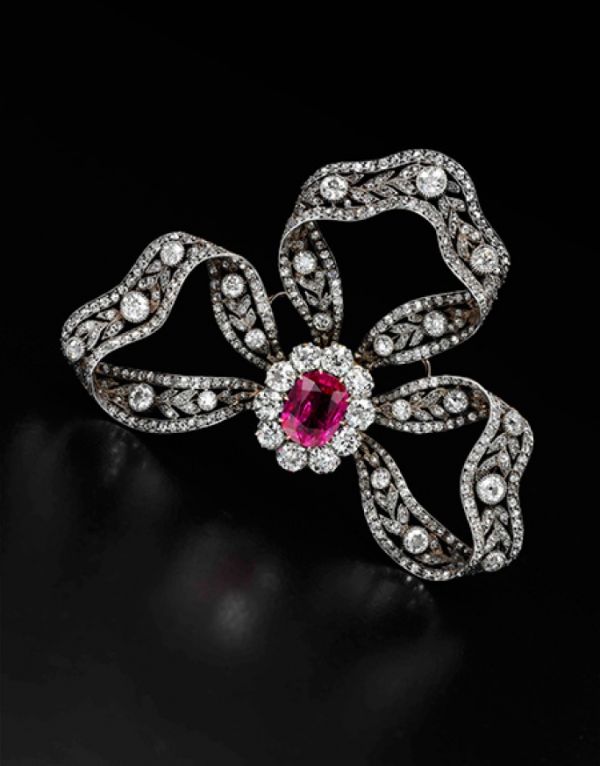 Tuesday is the 225th anniversary of the beheading of Marie Antoinette during the French Revolution, nine months after her husband King Louis XVI. The monarchy had been teetering on the edge of disaster for quite some time. In fact, the royal family had been making preparations to escape France for years.
In March 1791, Marie Antoinette — then France's capricious and controversial monarch — spent an evening packing up her jewels with her lady-in-waiting. With the French Revolution underway, the queen sent a number of precious gems off to Brussels, where she and the king planned to flee.

"The jewels made it, but unfortunately, she did not," Daniela Mascetti, chairman of jewelry at Sotheby's Europe tells The Post. Three months later, the royal family was captured on their way out of France and imprisoned. Only one of them — the teenage princess, Marie-Thérèse — would ever leave the country again.
Marie-Thérèse recovered her mother's jewels and never had them altered or reset. Now the collection is on tour, and in New York until October 16. Sotheby's will have them up for auction in November 12 in Geneva during the auction of Royal Jewels from the Bourbon Parma Family. Read the story of the jewels at the New York and see more pictures at Sotheby's. -via Fark
(Image credit: Sotheby's)
Source: neatorama