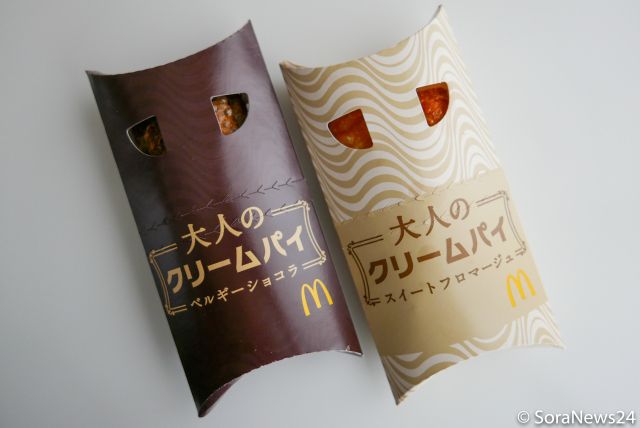 You read that correctly. McDonald's Japan released the "Otona no Cream Pie", which translates to "Adult Cream Pie" in English. While English speakers have raised their eyebrows at the unintentional (or not, who knows) double meaning of the new pie's translated name, the Otona no Cream Pie is aimed at more refined adult palates, true to its name. SoraNews24 has the details:
However, the difference in nuance has been lost in translation now that the word has been combined with "cream pie", which evokes some X-rated imagery for English speakers.
Whether the double meaning was innocent or intentional, it's a stroke of marketing genius that has a lot of people interested in the new product. So when the dessert went on sale today, we were one of the first in line to find out what an Adult Cream Pie tastes like.
We have to admit, it sounded odd when we asked for two flavours of "Otona no Cream Pie" at the counter, but staff were all smiles as they packed them up in a McDonald's-branded brown paper bag for us.
The cream pie comes in Belgian Chocola and Sweet Fromage.
image via SoraNews24
Source: neatorama