Me and myself, late 1880s
akwong
Fri, 07/30/2021 – 10:56
In 1869, Boston photographer William H. Mumler was taken to court for depicting what he claimed were the spirits of the dead. But a few years later, Americans were no longer surprised or bewildered by such experiments with photographic truth. One popular deception was to photograph someone multiple times in the same setting.
Image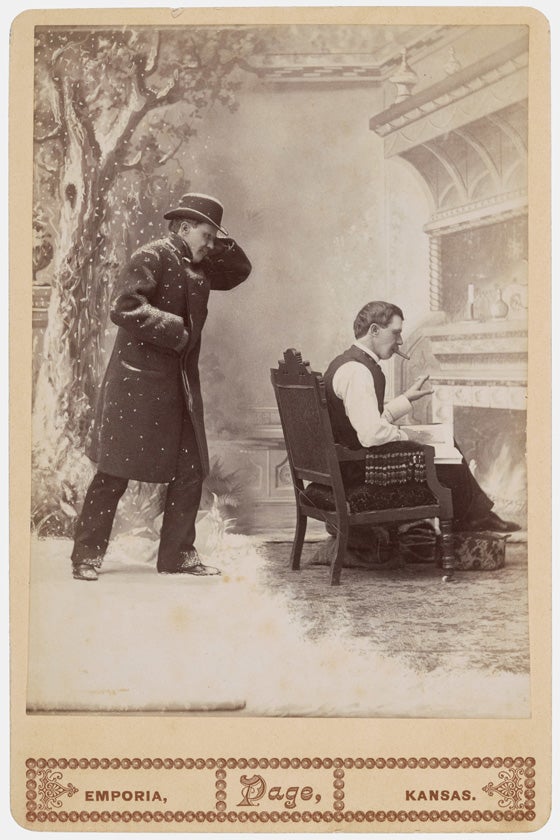 Tombstone
Page, Emporia, Kansas
Me and myself, late 1880s
Albumen silver print
Amon Carter Museum of American Art, Fort Worth, Texas
Exhibition Drawers
Exhibition Drawer Open
Off
Source: lacma.org