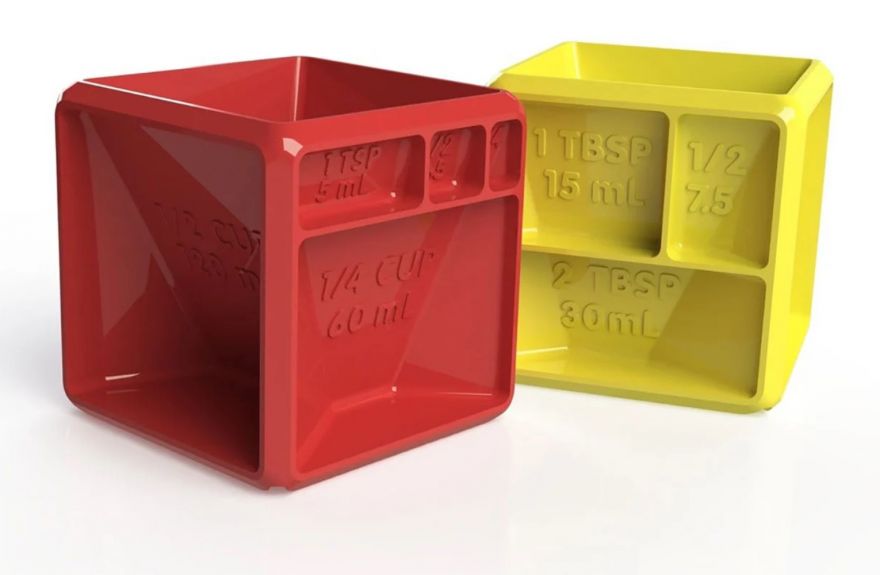 If you're someone who loves to stay in the kitchen and cook food, then you know how difficult it is to measure ingredients using different measuring tools such as cups and spoons. But it doesn't have to be that way anymore, thanks to this measuring cube that has a variety of measurement sizes.
Designed by iomaa, the 3D-printable Bakercube measures everything from a 1/2 teaspoon up to a full cup of ingredients, depending on which side you place it on, and which cubby you fill in.
[…]
… The design is available for download over on Thingiverse for free, though I recommend giving a tip to the designer if you decide to print one for yourself.
Cool!
(Image Credit: iomaa/ Technabob)
Source: neatorama