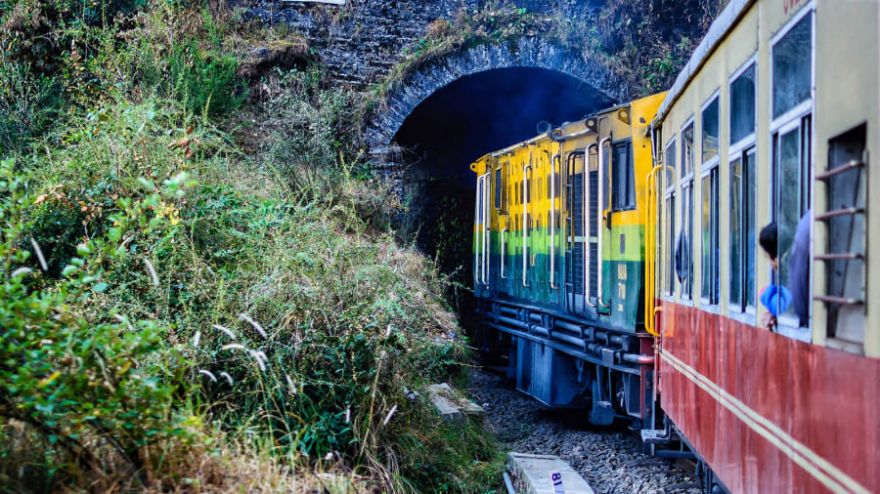 People tend to unwind and relax by doing things that they don't usually do during their regular schedules. With the world's fast-paced and tedious transportation system, sometimes we would like to step away from the daily rush towards work or school and just relax and enjoy the travel. India's Kalka-Shimla 'toy train' is a perfect attraction for a relaxing tourist trip. The toy train is a UNESCO World Heritage site, and is a tourism magnet, as CNN details:
There's no denying that having "toy train" in the name ensures the rail line is a tourism magnet, a catchy description for the narrow-gauge, small-sized locomotives tirelessly serving the route.
But it's also got an interesting backstory too, its history interconnected with British colonial rule in India.
Ever since the beginning of the Raj — the period of British rule on the Indian subcontinent from 1858 and 1947 — the new rulers were searching for an "English climate," a place that would offer refuge from the unbearable heat of the Delhi and Kolkata summers.
They found it in Shimla, which, before the second half of the 18th century, was nothing but a remote forested area with a few temples.
British travelers who visited the area noted the climate's resemblance to their homeland and in 1863 the Viceroy of India, John Lawrence, decided to move the summer capital to Shimla.
It soon became a travel hotspot, its Neo-Gothic architectural core welcoming a colorful crowd of high-ranking officials, British soldiers and adventurists.
image via CNN
Source: neatorama