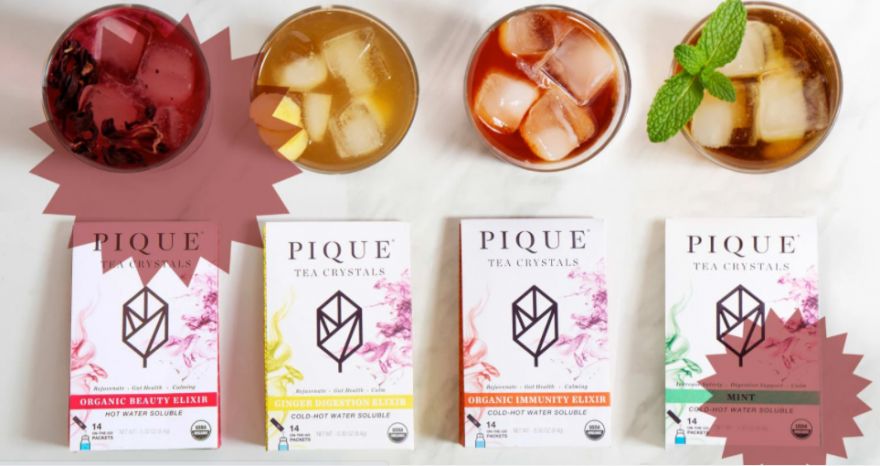 We're used to enjoying our favorite cup of tea using tea bags (which are honestly messy, especially when it's time to throw them in the bin), but did you know that there are other options to enjoy a hot cup of tea? These Pique tea crystals are a less messy alternative:
Now let me explain: at first glance, Pique's tea crystals definitely look a lot like those influencer-endorsed tummy tea products that never seem to leave your Instagram feed. However, what makes these tea crystals truly unique is the cold-brewing process used to create them, as brewing whole-leaf tea at low temperatures, for longer durations of time, supposedly preserves the active compounds found in tea at maximum potential, according to the brand website.
And yes, the easy-to-use factor of these tea bags is definitely worth writing home about, as they instantly dissolve into water at any temperature, whether it's ice cold or piping hot. This makes it a major win for iced-tea fanatics (like yours truly), as whipping up some unsweetened iced vanilla rooibos tea only took me a matter of seconds instead of waiting for it to steep.
In short, Pique's innovative crystals are definitely a must-see for tea drinkers who are looking to skip out on both the longer steeping times, and annoying messes associated with traditional tea bags.
Image via The Daily Beast
Source: neatorama