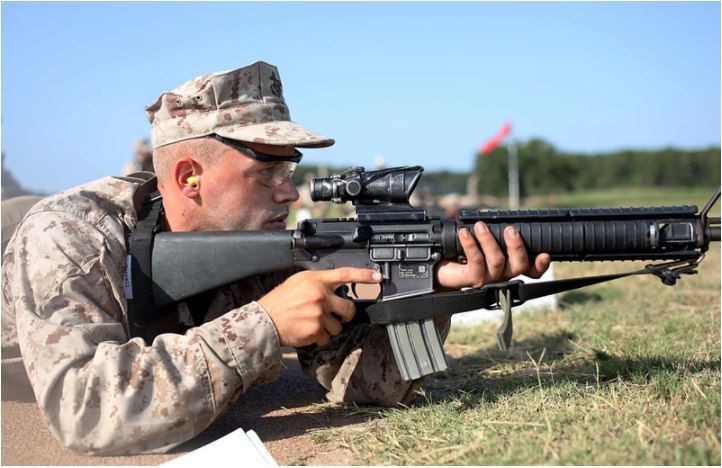 Pfc. Austin Ferrell will most likely graduate from basic training in the US Marine Corps on September 4. He's already broken marksmanship records. Every marine is supposed to be a rifleman and Ferrell has already proven that he can deliver the lead on target with remarkable precision. The Marine Corps Times reports:
The new Marine scored 248 out of a possible 250 on Table 1 of the Marine Corps Rifle Qualification and followed it by a perfect 100 on Table 2, earning him the recruit record at Parris Island, South Carolina, under the modern scoring system.
Table 2, which consists of close range fire at multiple targets and moving targets, was added to Marine Corps rifle qualifications in 2005.
After a perfect score at 200 yards, Ferrell missed at 300, causing a loss of two points. But he once again scored perfectly at 500 yards. He was so good that some instructors were skeptical that his performance was real:
"I was told by the recruits in the pits that were doing my target that all of the drill instructors were over there talking to make sure I wasn't cheating … because they couldn't believe it either," Ferrell added.
Appropriately, Ferrell hopes to become a sniper.
-via Super Punch | Photo: Cpl. Shane Manson/USMC
Source: neatorama