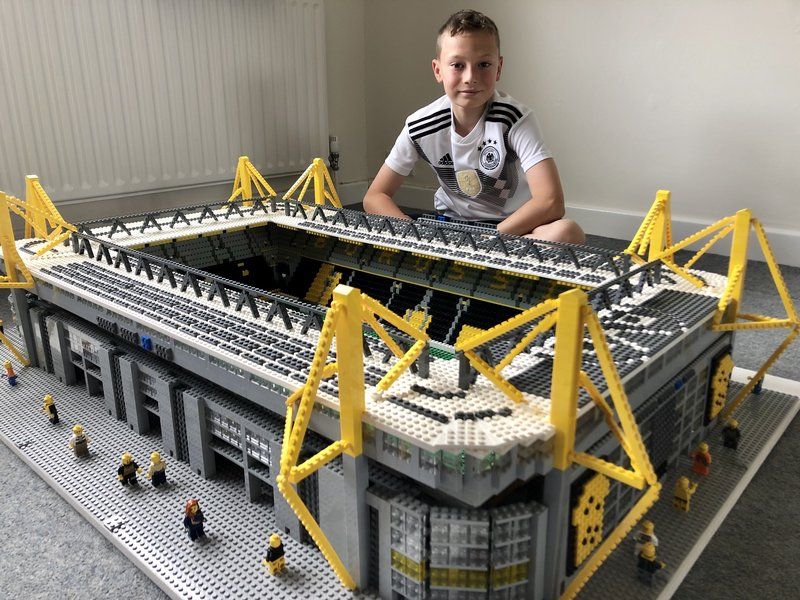 I can't even build a regular house made of lego. Then again, people have different talents, and this 12-year-old is recreating huge real life structures with Lego bricks. Meet Joe Bryant, who lives in West Sussex, England. Bryant has managed to build very detailed models of his favorite Bundesliga stadiums without access to design plans or blueprints:
Before lockdown, Bryant was able to tour a few Bundesliga stadiums to show off his craftsmanship.
"They're really kind and generous to me," he said. "I'm a mini-celebrity over here," he said from his home in West Sussex, England. "But over there, like, I'm really well-known, and it's really nice and cool."
He estimates that his most complex works take between 5,000 and 6,000 tiny bricks. They're so imposing that several teams have asked if they can incorporate them in permanent displays, he said in an interview with ESPN.
"Recently a lot of the clubs have wanted to keep my Lego stadiums for their museums, VIP areas or fan shops," he told the website. "That is perfect for me because it means they stay up forever and everyone gets to see it."
Image via NPR
Source: neatorama