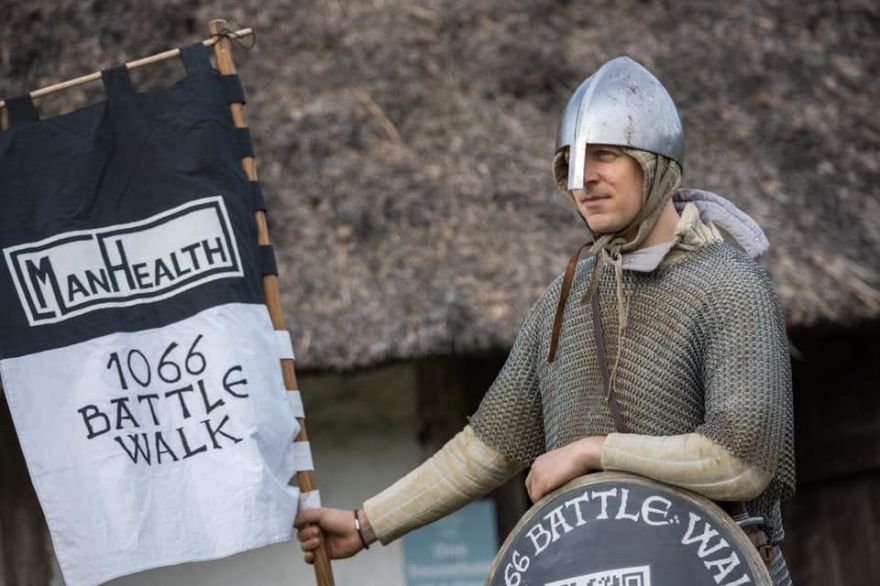 Walking 300 miles in over 20 days is not an easy thing to do. To walk the same number of miles while wearing 63 pounds of armor is much harder, but it is still achievable. Meet Lewis Kirkbride, a 38-year-old charity worker from Durham, northeast England, who did just that as he walked from York to Hastings.
Over 20 days, Kirkbride walked some 300 miles to raise awareness of the English population's widespread, if largely undiscussed, struggles with mental health—struggles he likens to battles fought by the knights of yore. One particular knight, as it happens.
Kirkbride modeled his route after the one taken in 1066 by King Harold Godwinson (or Harold II), the last Anglo-Saxon king of England.
But why King Harold?
The answer is at Atlas Obscura.
(Image Credit: Lewis Kirkbride/ 1066 Battle Walk/ Atlas Obscura)
Source: neatorama