The Game Changers. The Rule Breakers. The Innovators. Discover some of the fantastic emerging talent showcasing their work at The Other Art Fair.
"I am Rosa Bluestone Perr — Bluestone is my mother's last name and my middle name. I am a hand-poke tattoo artist (among other mediums)."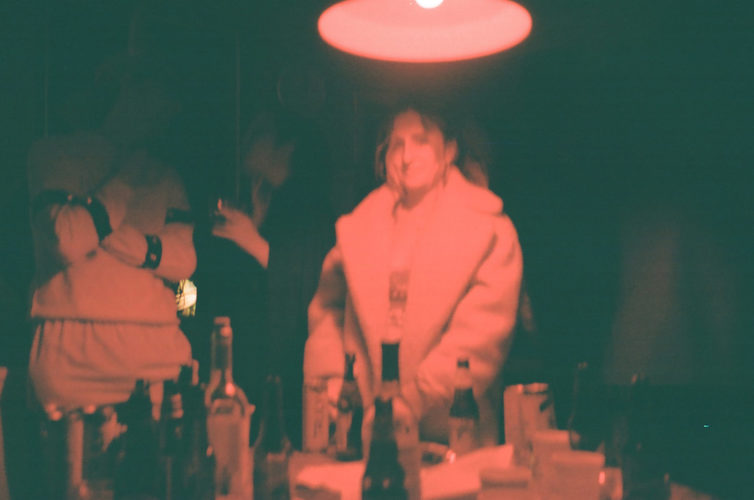 "I was born and raised in NYC by artists and activists who always encouraged creative expression and for that I am forever grateful."
---
Q&A with the Artist
What are the major themes you pursue in your work?
I have always been inspired by religious and folk art. I view the natural world as magical and holy and like to portray this through halos and ray beams of light. I am in awe of birds, specifically their wings and the felines who walk around with such a beautiful ferocity. I am inspired by their badass confidence. Mortality comes up a lot in my thoughts and this comes through in my art. Life is short and hard and sad and beautiful and death is a reality for all life. 
How did you first get interested in tattooing and what draws you to it specifically?
I first started tattooing because I wanted a minimalist fine lined tattoo and I didn't see any artists doing the exact kind of work I wanted. I have always been very particular and I usually just want to do something myself because I prefer my own style. Tattoos are a form of self love, to adorn your body with art you love, to reclaim your body in a world that is always telling us we aren't enough. This message comes through in my designs, empowering images of regal creatures and adornments spreading the message of self love.
How has your style changed over the years?
As I've gotten better at tattooing I can do bigger more complex pieces but I still prefer the smaller minimalistic pieces.  When I tattoo I only use black ink and thin lines but with other art forms such as painting and print making I have enjoyed playing around with colors and thicker painted layers.
What project are you working on next?
When the pandemic began and I was unable to tattoo I returned to pursuing other creative mediums I never had time to do when I was so busy tattooing. I really enjoyed working on these prints with the idea in mind of them hanging on walls rather than skin. This knowledge of their impermanence allowed me to have more fun with design and color than I do with tattoos which I prefer to keep minimalistic and only black. I have also become obsessed with dying and embroidering clothing right now and excited to pursue other art forms.
What is the best advice given to you as an artist?
Don't put so much pressure on yourself to produce something perfect, just have fun with it. And if you get stuck, dance.
Shop artwork by Bluestone Babe and other trailblazing artists at The Other Art Fair's Online Studios.
Introducing The Other Art Fair Online Studios, a new online platform offering art lovers around the world access to over 800 Fair artists. The Online Studios will keep our community feeling inspired, engaged, and continue to spread joy through art.
Source: saatchiart.com