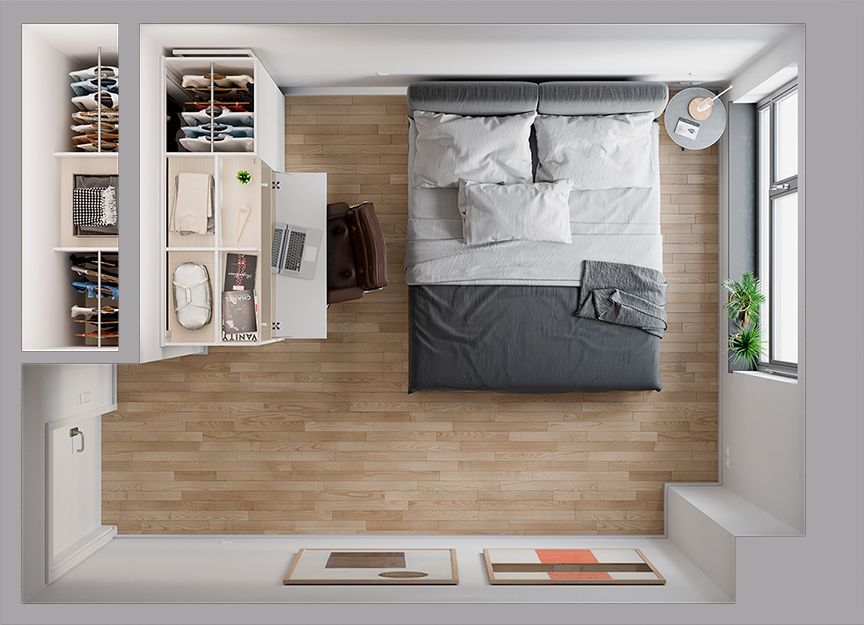 This minimalistic structure doubles as a functional closet and stylish furniture. Meet Ori's Pocket Closet, the winner of the A+Product Award for the Smart Building & Technology category. This movable wall is built smart indeed, as it provides a huge amount of storage space for clothes and other items while not grabbing a lot of your home's surface area:
Ori's smart space technology allows building space to be used more efficiently, optimizing designs with flexibility to enable the allocation of more units. Ori's Pocket Closet is a smart, transformable spatial solution and divider that meets residential needs by increasing storage, privacy and room division — creating a walk-in closet, an entertainment center, home office and additional storage to any residential unit.
Born out of the MIT Media Lab, Ori's sophisticated smart space technology enhances functionality and comfort through space optimization, increasing organization potential and space utility. Architects and designers now have a viable system that can be integrated earlier in the design process, reducing construction time while maximizing storage potential and square footage.
Image via Architizer
Source: neatorama