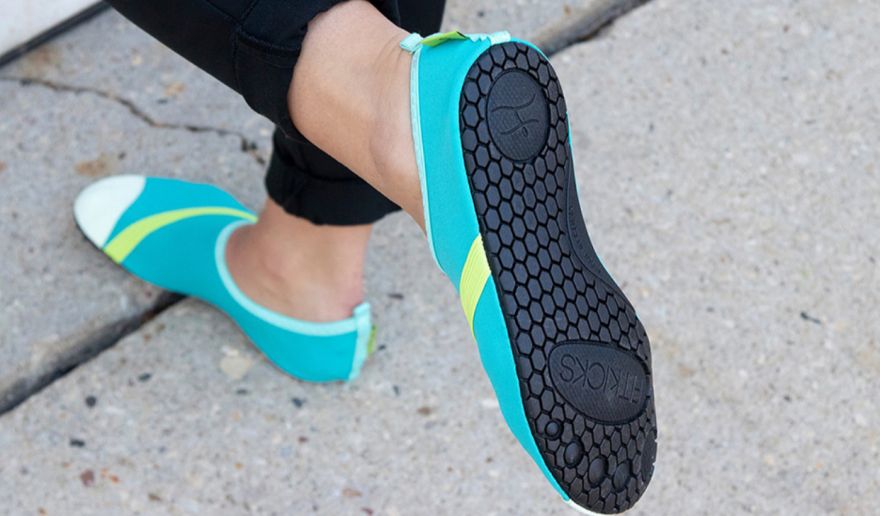 If you hate wearing slippers at home but also hate going barefoot, you might want to consider an alternative: sock shoes. FitKicks is a pair of super durable socks made from water-resistant athletic material, and they give you all the slip-on comfort of wearing socks around your house, but with extra support and grip. This popular $20-footwear has over a thousand reviews, as Southern Living has more details:
In theory, thanks to a sturdy rubber sole, they can also be just as useful for those pursuing active ventures like yoga and kayaking as they are for when lounging about the house, ice cream bowl in hand.
One reviewer raves, "I have four pair already and have my eye on another pair…I don't like wearing shoes I've worn outside the house inside the home. These can be easily washed, so they are perfect." Another shopper on her fourth pair says, "They're addicting!" Proceed with caution, folks.
image via Southern Living
Source: neatorama