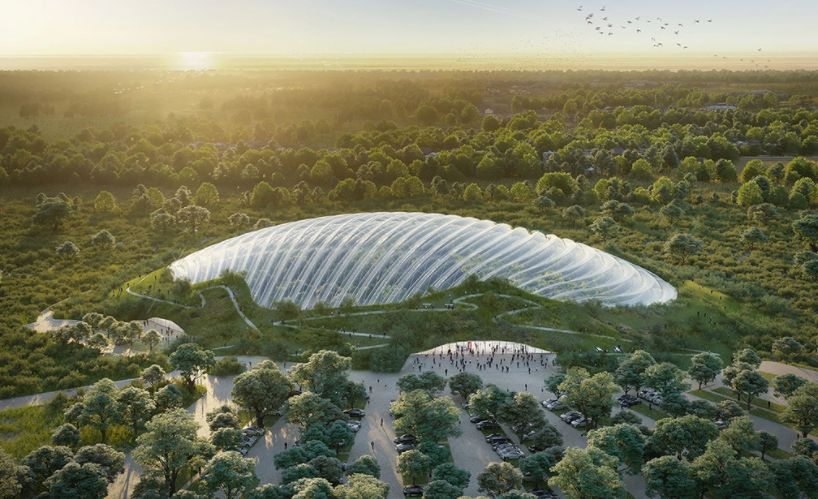 The Tropicalia is a conceptual greenhouse that will be built in Northern France by 2024. Designed by French firm Coldefy & Associates, the greenhouse will span over 215,000 square feet and will be covered by a huge 35-meter-tall dome. The Tropicalia will accommodate a diverse range of fauna and flora:
The experience will be nothing less than that of an enchanted forest as visitors are led along a kilometer-long path where they pass by an 82-foot-high waterfall, an 82-foot-long "tactile pool" filled with koi carp, and an Olympic-sized pool filled with Amazonian fish, some even growing up to 3 meters in length! You can either choose to look at these fish through an aquarium-style glass surface or a platform and pontoon if you are feeling adventurous!
At this year's Venice Architecture Biennale, you will be able to catch a glimpse of Tropicalia's architecture, engineering systems, and sustainable air treatment engineering. It will also include the current state of the research on tropical fauna and flora, and how they benefit the ecosystem, the planet, and our health. Tropicalia's exhibit wants to showcase how science provides ways of peaceful coexistence between man and nature as we move towards a sustainable future. Tropicalia is expected to attract 500,000 visitors per year when it opens and it is certainly on our bucketlist!
Image via Yanko Design
Source: neatorama