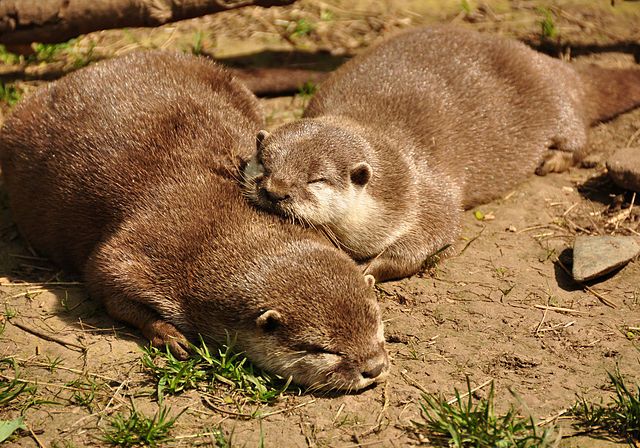 Twitch category Pools, Hot Tubs, and Beaches is now dominated with swimsuit-clad streamers ready to have fun in the water. However, the category, which was recently introduced to the platform, is now welcoming a new kind of content creators: rescued otters! Otters from the Marine Mammal Rescue Centre in Vancouver can be seen under the new category doing some adorable shenanigans, like splashing around and flipping underwater:
While it's hilarious to see them next to all the people hanging out in their swimsuits, it's actually a really clever use of the category. The grouping is new, and while many probably go to it looking for conventional hot tub streams, it seems to be grabbing attention for the otters. At the time of press the little otters had roughly 1,700 viewers with the channel being the third most-watched under the category.
But part of what sets the otters apart is that the handler managing the Marine Mammal Rescue Centre stream has leaned into the controversial hot tub category. The title of the broadcast jokes that the animals have the "THICCEST FUR" and that it's the "HOTTEST" stream, referencing how human streamers format their broadcasts in all caps, if not endless emojis.
Image via Wikimedia Commons
Source: neatorama