Displayed through a series of playful vignettes, designer and maker Melanie Abrantes shares her new Modern California collection of vases and everyday objects. The new line boasts an earthy color palette, natural materials, and sculptural forms that give nod to the California Coast. Each piece highlights the raw materials they're made from, including cork, wood, and glass, proving that beautiful objects can be simple and thoughtful.
The collection, which is all handmade in Abrantes Oakland, California studio, includes Cork Bolo Canisters, Limited Edition 'Marais' Vases, Cork Baskets, Hardwood Candle Holders, Wine Coolers, and Maple Bud Vases. Just like her previous work, Modern California is made with local and sustainable materials.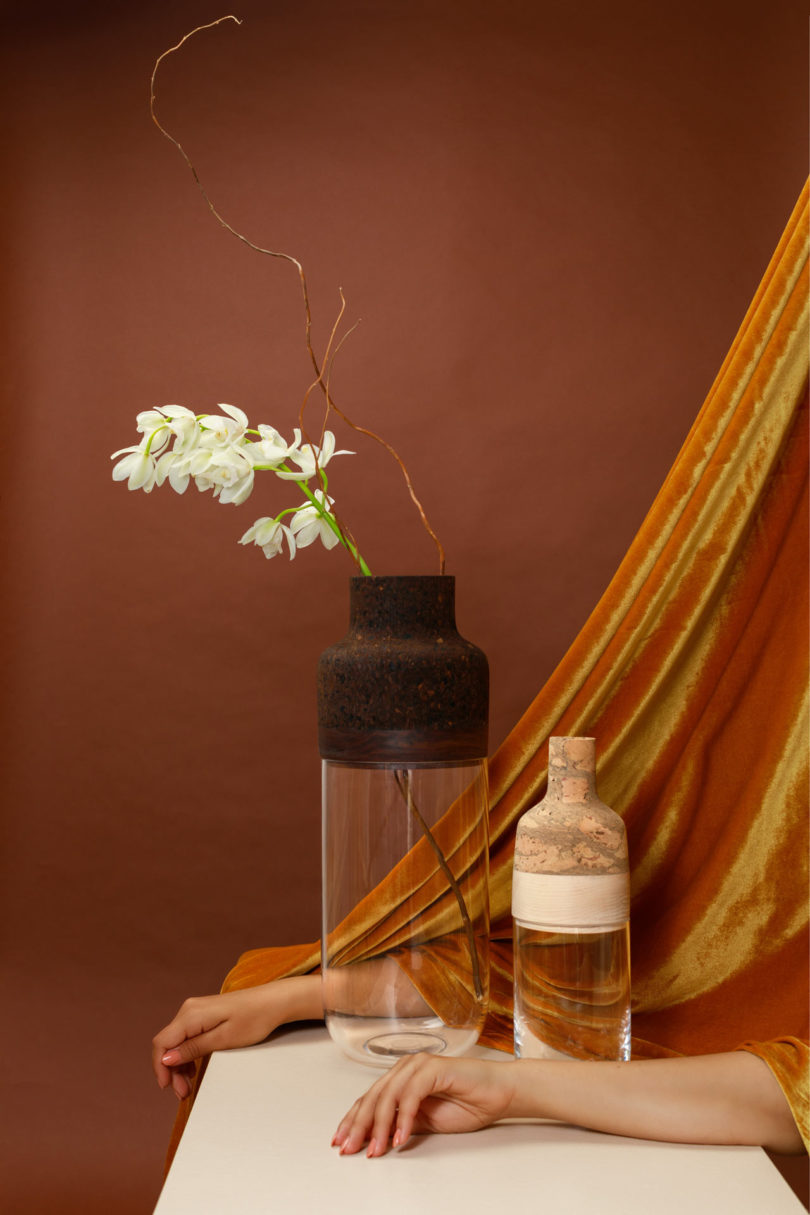 If you're heading to the London Design Fair this year, visit Design Milk's Milk Stand pop-up shop where you'll find Melanie Abrantes exhibiting and selling her work!
Art Direction: Melanie Abrantes
Stylist: Genevieve Bandrowski
Photographer: Melanie Riccardi

Source: design-milk