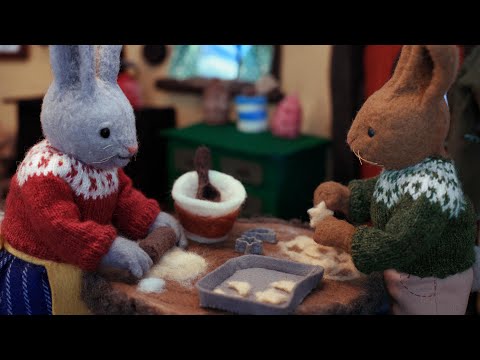 Enjoy a new Christmas song by Ingrid Michaelson featuring Zooey Deschanel called "Merry Christmas, Happy New Year." This is from her album Songs for the Season.
Also enjoy the video, in which Mr. Needlefelted Rabbit brings home a Christmas tree while Mrs. Needlefelted Rabbit bakes Christmas cookies. They are joined by plenty of woodland creatures celebrating the season. This sweet video was directed by Phoebe Wall and animator and fiber artist Andrea Love (previously at Neatorama). -via Nag on the Lake
Merry Christmas from all of us at Neatorama!
Source: neatorama