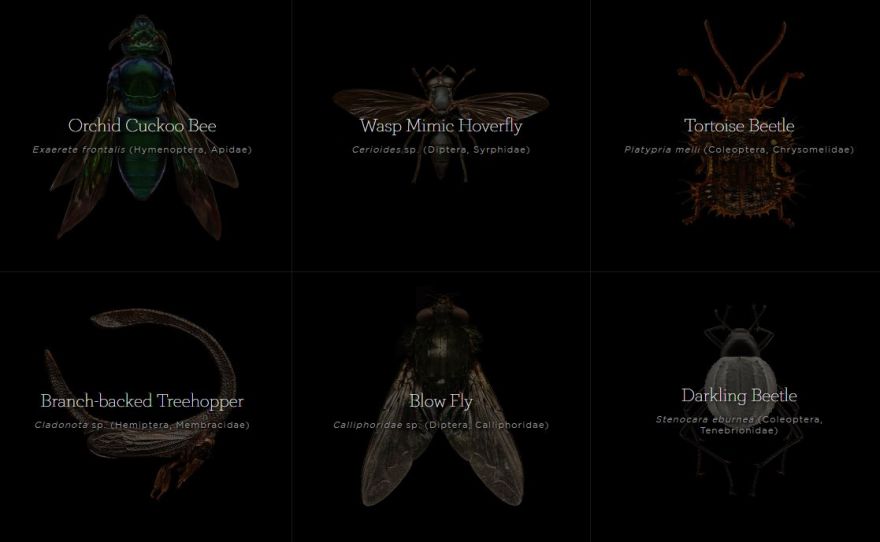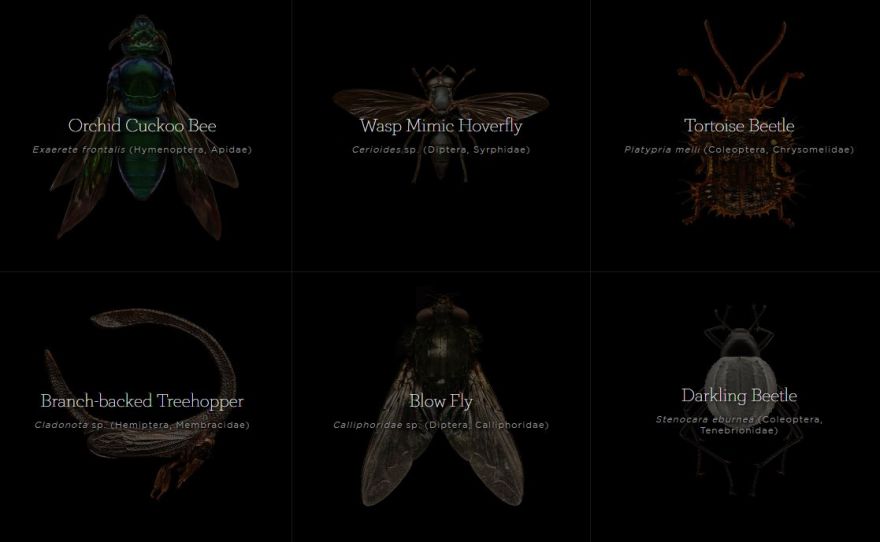 Enhance!
I betcha you'll yell that too as you zoom into all of the insects in British photographer Levon Biss' site Microsculpture.
Biss collaborated with the Oxford University Museum of Natural History to capture various insects at high magnification. He explained:
Each image from the Microsculpture project is created from around 8000 individual photographs. The pinned insect is placed on an adapted microscope stage that enables me to have complete control over the positioning of the specimen in front of the lens. I shoot with a 36-megapixel camera that has a 10x microscope objective attached to it via a 200mm prime lens.
I photograph the insect in approximately 30 different sections, depending the size of the specimen. Each section is lit differently with strobe lights to bring out the micro sculptural beauty of that particular section of the body. For example, I will light and shoot just one antennae, then after I have completed this area I will move onto the eye and the lighting set up will change entirely to suit the texture and contours of that specific part area of the body. I continue this process until I have covered the whole surface area of the insect.
The result is simply stunning. Check out more over at Levon Biss' Microsculpture – hit the hamburger icon at the upper left-hand corner.
Don't miss the behind-the-scenes video:
Source: neatorama