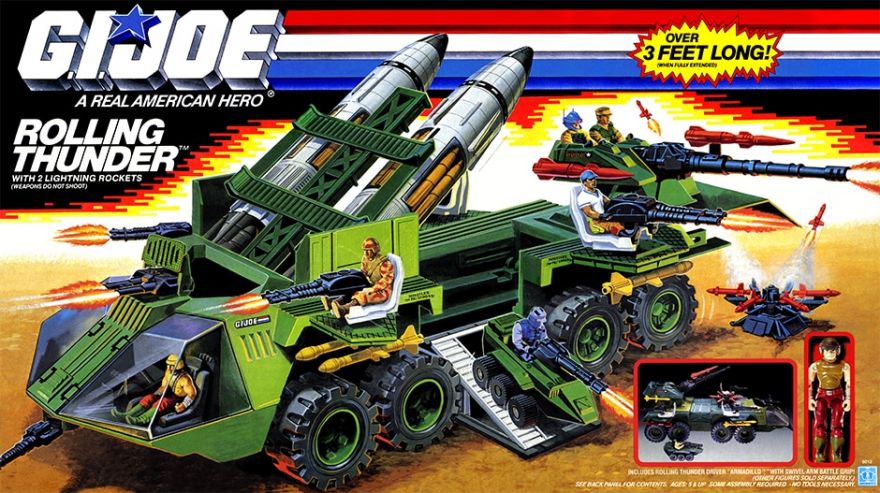 The American cartoon G.I. Joe: A Real American Hero depicted a US special forces team fighting a terrorist organization called Cobra. The purpose of the cartoon was to sell toys based on the figures and machines featured on the show.
Consequently, many of the vehicles and weapons were, from a practical standpoint, ridiculous. Adam Elder of Mel Magazine interviewed several veterans and experts on military equipment about the flaws and benefits of G.I. Joe designs. Here's Sergeant Major Daniel Sebby's evaluation of the Rolling Thunder, which is pictured above:
Oh God, what the hell is this? First of all, the thrust from those vertical rockets would burn up the vehicle. Then you have all those missiles on a turntable. What do you think's gonna happen when you fire a missile, with the exhaust, to the missiles behind it? Same with the yellow rockets on the underside. And that little 6×6 go-kart: completely superfluous to the mission. Mounting a missile on the barrel of a tank gun? That's dumb. They tried to make this thing a tank, a ballistic missile launcher and some sort of equipment carrier. Too many missions for one vehicle. Yeah, this thing is so wrong.
-via Super Punch
Source: neatorama