The latest pictofacts article at Cracked gives us plenty to argue about. While most of the cooking tips are fairly good advice, some of them go on to explain the reasoning behind them, which vary from sensible to something totally made up for the show. And the comment section reminds us that people have very particular opinions on cooking.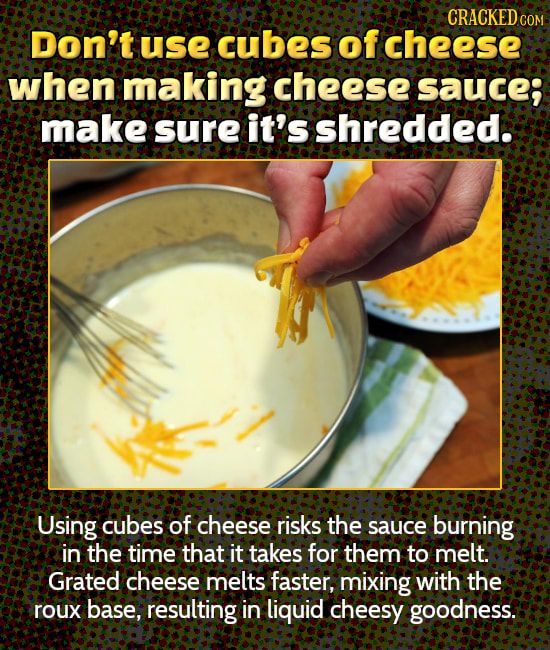 This one requires more explanation. You should grate your own cheese for sauces instead of using packaged shredded cheese. The packaged stuff has extra ingredients to keep it from caking. The package I have contains potato starch, corn starch, dextrose, and something hard to spell, all to prevent the shreds from returning to solid form.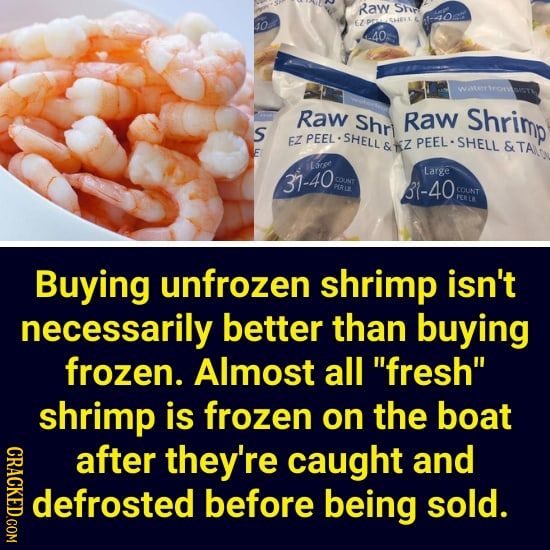 Maybe you'll learn something, or at least be ready to experiment, by reading all 26 pictofacts at Cracked.

Source: neatorama