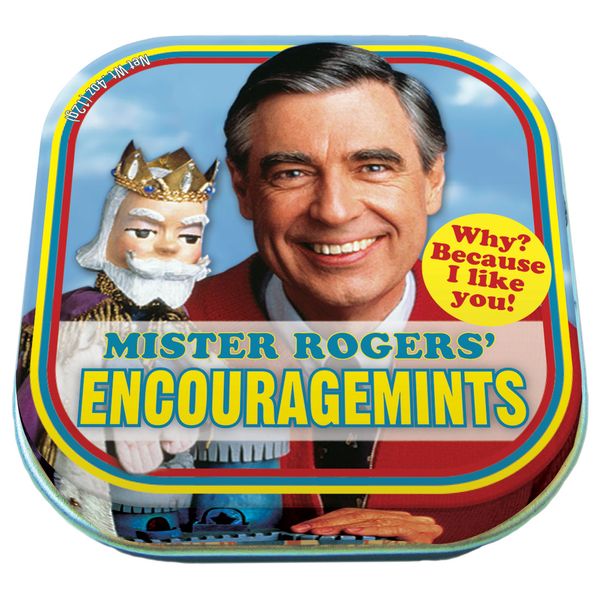 Mister Rogers' Encouraging Encouragemints
We know how scary life can be. Don't let fear keep you from living your best life. 
Let Mister Rogers' Encouraging Encouragemints boost your spirits and give you the minty fresh breath you need to seize the day. This brightly colored, and collectible tin, is filled with tiny peppermint mints. Gift one to a friend. When they ask why, tell them it's because, "I like you," 
Be sure to check out the NeatoShop for more great items. New items arriving weekly. 
Don't forget to stop by our huge design section. We showcase artwork for lots and lots of wonderful indie artists. Artwork is available on bags and a variety of apparel.
We carry a large selection of colors, sizes, and styles so you can get the perfect custom look you are going for. We specialize in curvy and Big and Tall sizes. We carry baby 6 months all the way up to 10 XL shirts. We know that fun and fabulous people come in every shape and size. 
Source: neatorama