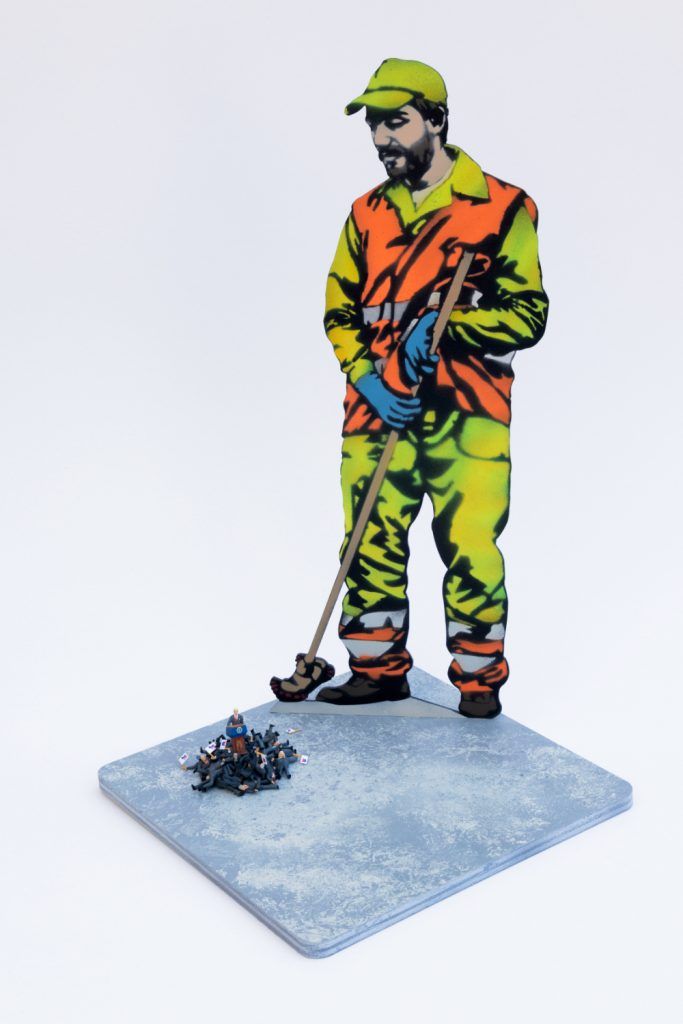 Jaune is a stencil artist known for his works centered upon his protagonists — sanitation workers. His funny illustrations are drawn from his experiences as a sanitation worker.
Slinkachu, on the other hand, is a British photographer known for his miniature artworks that embody street art, sculpture, installation art, and photography.
Put them together and what do you get? Even more creative artworks!
In their current show "Trash Talk" at Thinkspace Projects, mixed-media interventionists Jaune and Slinkachu offer new solo pieces and collaborative works… This show runs through June 22 at the space.
Via Hi-Fructose
(Image Credit: Jaune & Slinkachu)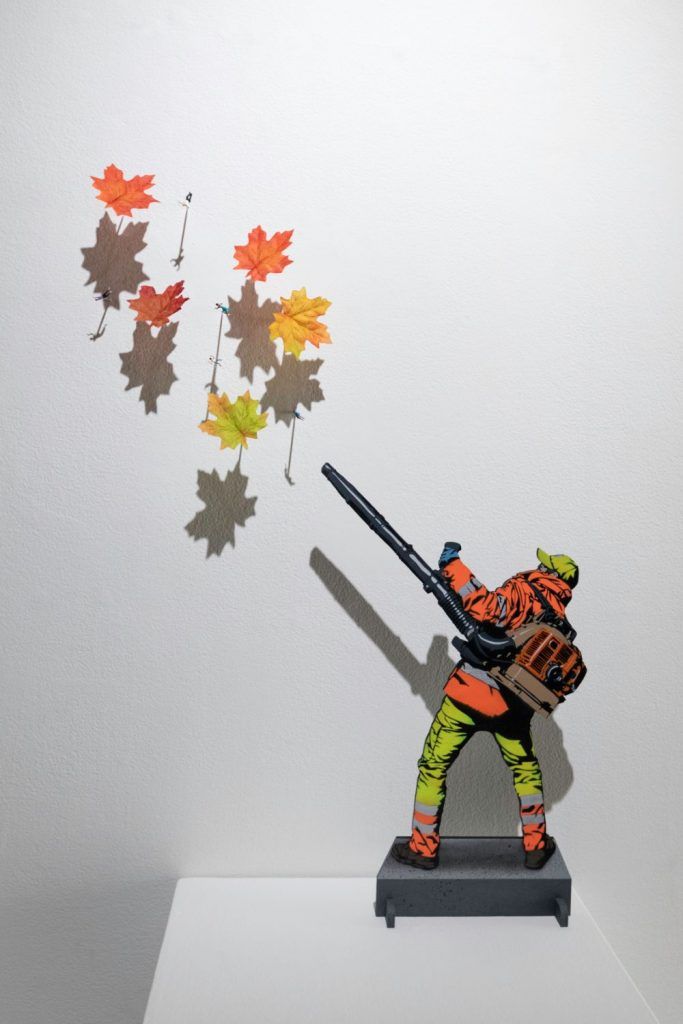 Source: neatorama