For artists, studio visits possess a strange duality. They are exciting moments ripe with potential, acting as proving grounds for exhibitions-to-be and for establishing relationships with curators, gallerists, and collectors. But they are also nerve-racking encounters with the potential to be incredibly awkward and disappointing, particularly if there is a disconnect between the visitor and artist. A group of students at New York University's Integrated Digital Media program have come up with a possible solution to the studio visit dilemma titled The Holographic Studio, a mixed-reality studio visit.
For those unfamiliar with mixed-reality, VR and AR's more obscure cousin, it is a condensation of real and virtual experience, where one sees the physical world enhanced by interactive, virtual objects that are fixed within a particular physical space. In the case of The Holographic Studio prototype, a classroom at NYU's Tandon School of Engineering suddenly filled itself with artworks once the viewer donned the Microsoft Hololens, a holographic mixed reality headset.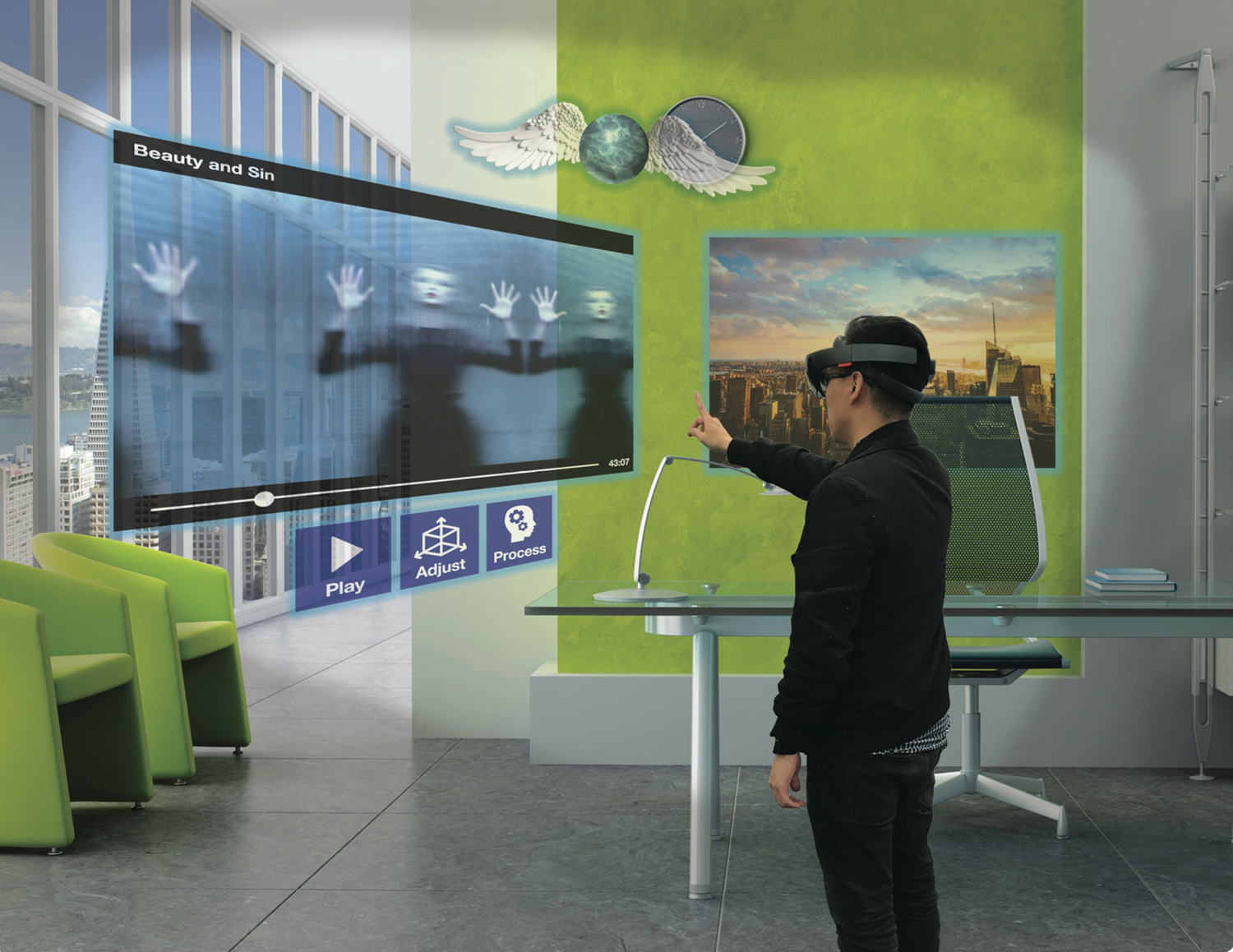 On view during this year's NYU Integrated Digital Media showcase, I gave the mixed reality studio a go. With adjustable scaling of the works at the swipe of a finger, the curious way the artworks hovered within the space, and the assistance of "Arty," a digital studio assistant the group created to guide the experience, The Holographic Studio resembled nothing I had experienced before. The absence of the artist had a surprisingly pronounced impact, making the experience feel more like an artwork in and of itself rather than a standard studio visit.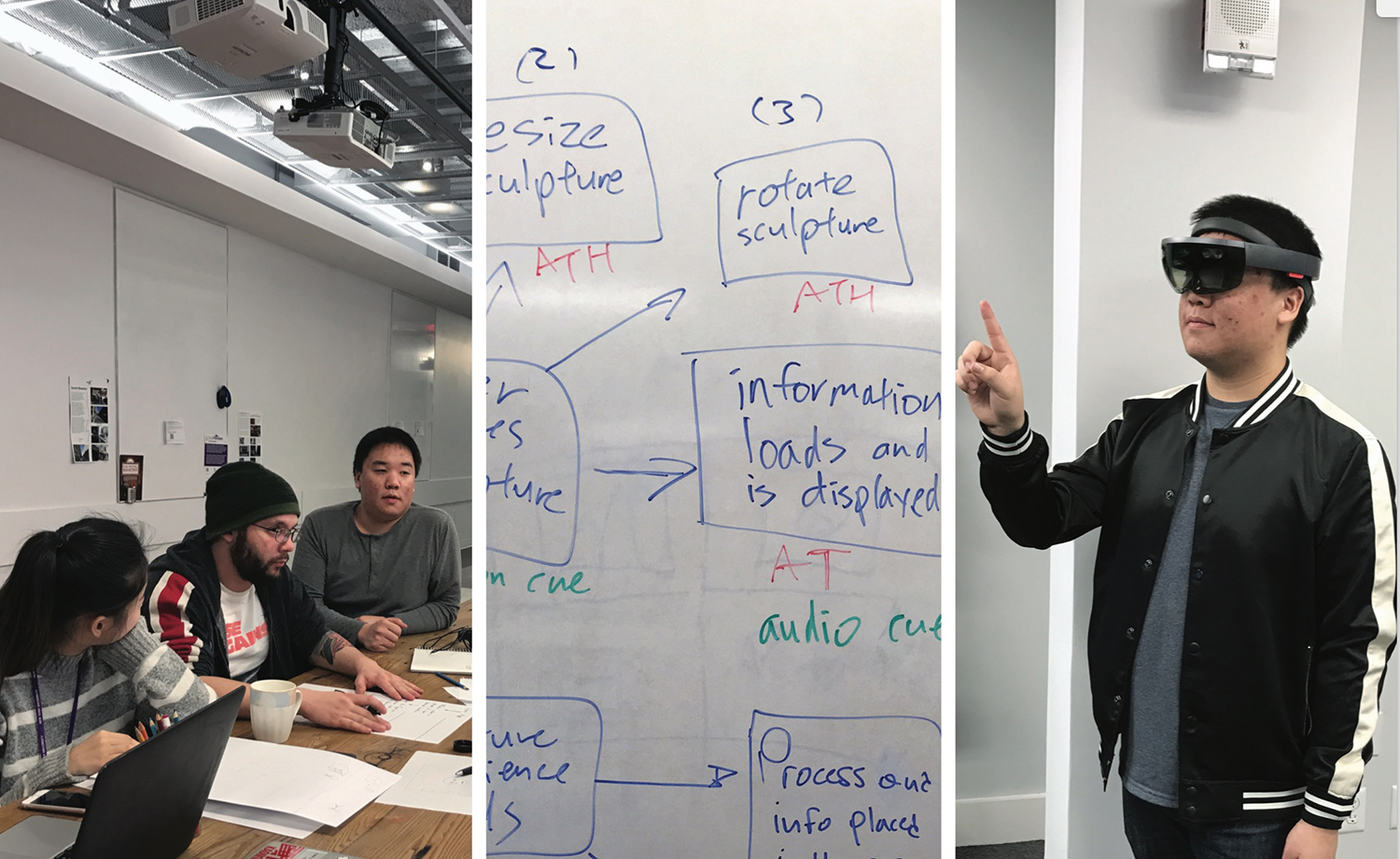 In a way, this makes sense. It's difficult to expect an experiment in highly new technology to supplant an old and established ritual of the art world, and the team behind The Holographic Studio seem aware of the fact. "From our user research, we don't think this will ever be able to fully replace a studio visit," says Brian Hui, one of the project's creators. "We do think that this could be a supplementary tool that can be used by curators prior to attending a studio visit."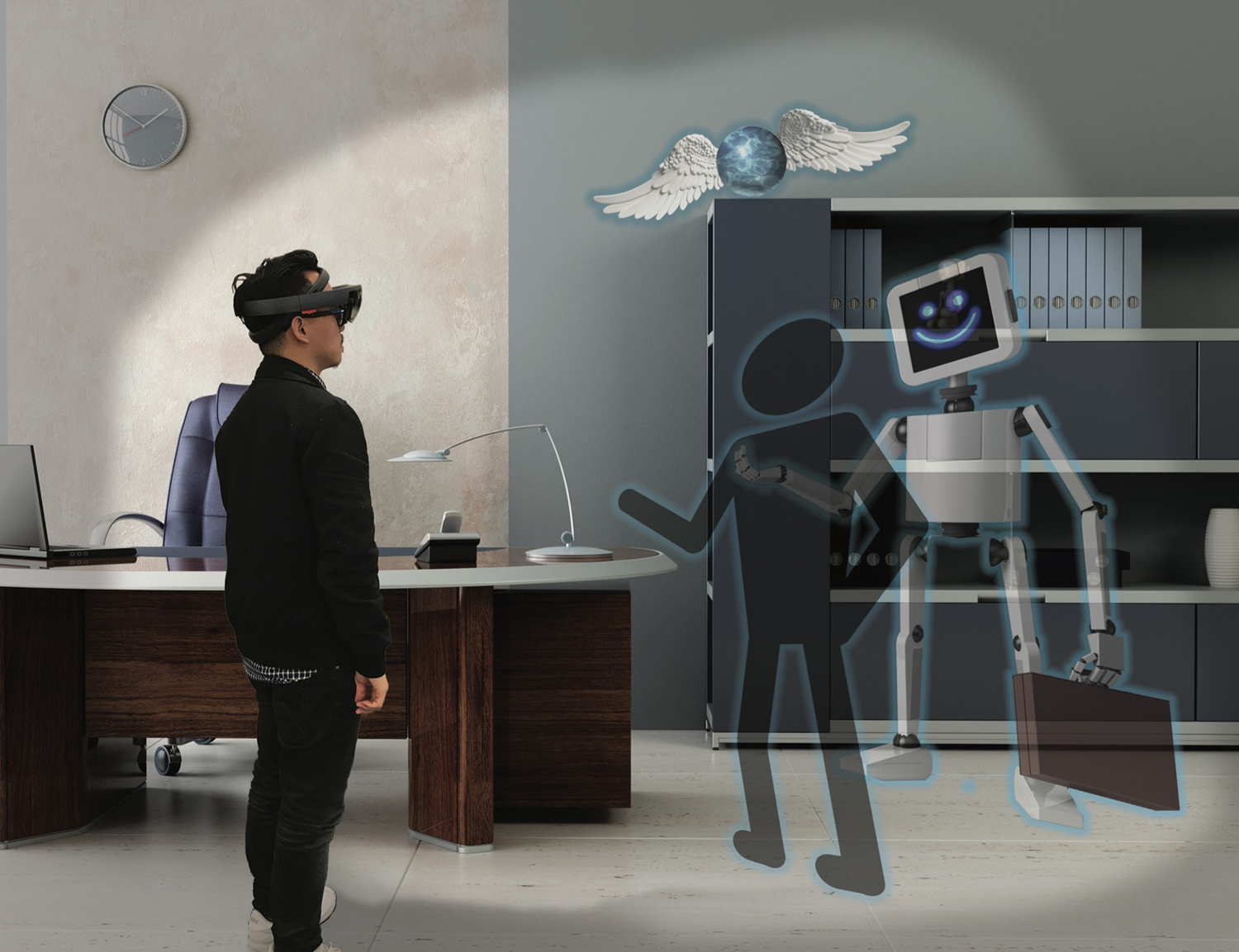 More than an in-depth introduction to the artist, the team also believes The Holographic Studio could be particularly useful in the art market. "From talking to artists about this idea, we also think that the way we utilize remote viewing of artwork could be beneficial to art auction or art warehouse sales," Hui adds. "The Holographic Studio could allow participants to see the artwork and place it inside their own spaces to see how that artwork could fit into its intended location within the person's own space."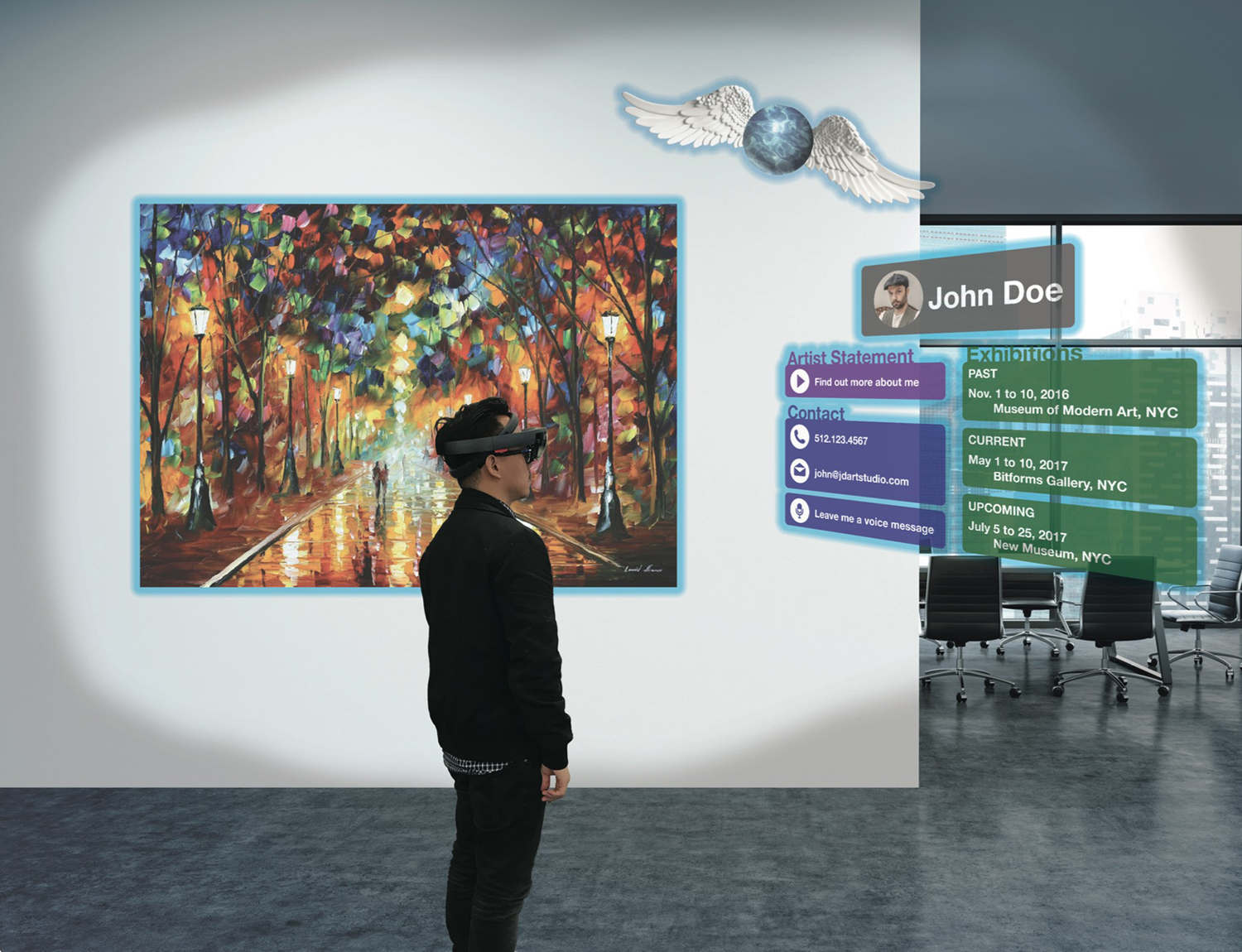 Whether The Holographic Studio will find its niche revolutionizing art auctions or as preambles to studio visits is unclear. "As this was a class project, our team is currently evaluating whether or not to fully flesh this out more and further develop the idea. We don't currently see a public release in the future, but we may make our unity project available on GitHub sometime in the near future."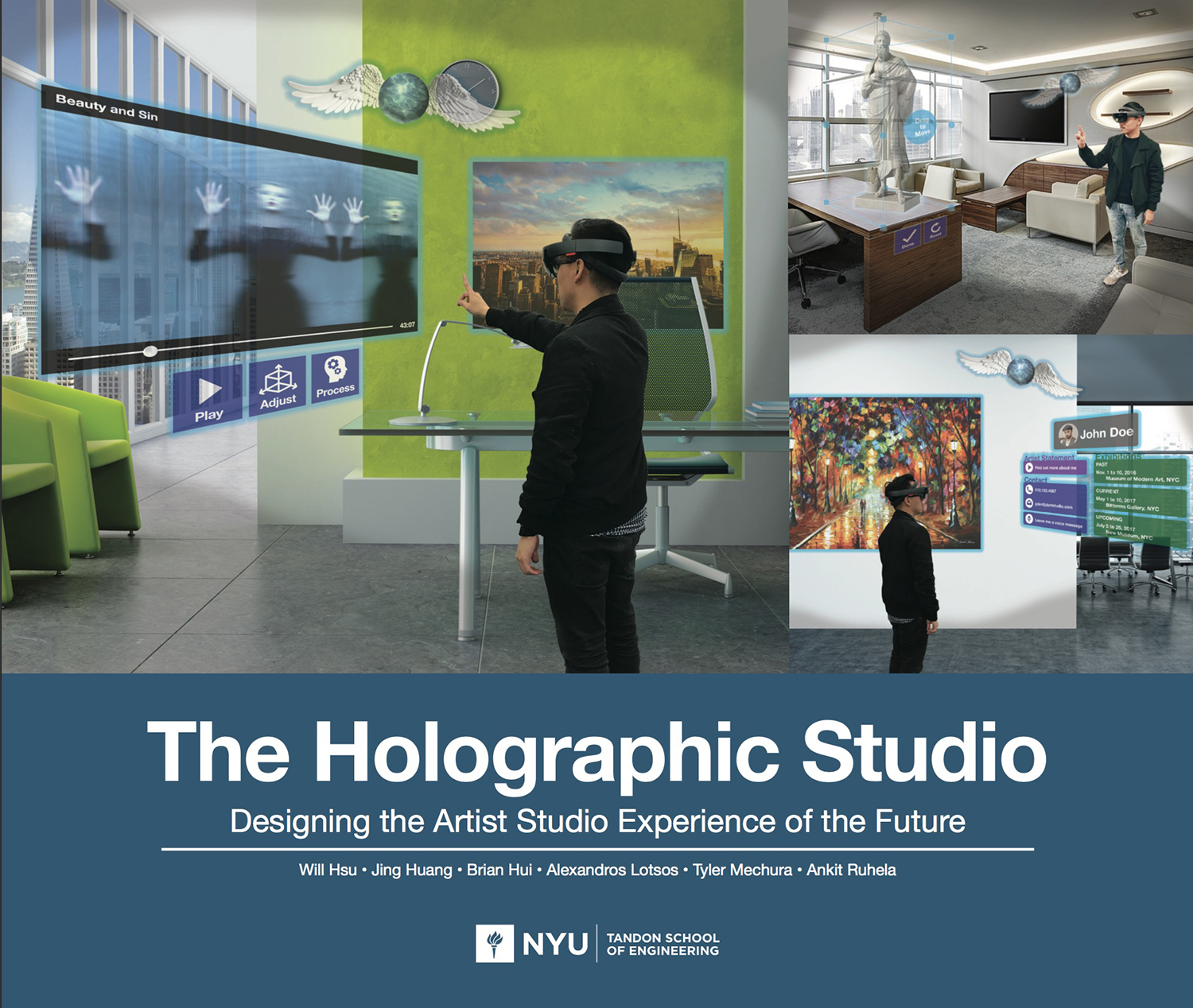 More information about The Holographic Studio, including full documentation of its complex creation and its various iterations can be found here.
Related:
Mixed Reality Experiences Take On the Future of Nightlife
This Mixed-Reality Gaming Gun Is Hardcore
Reality: Where Does It Go From Here?
Source: vice.com