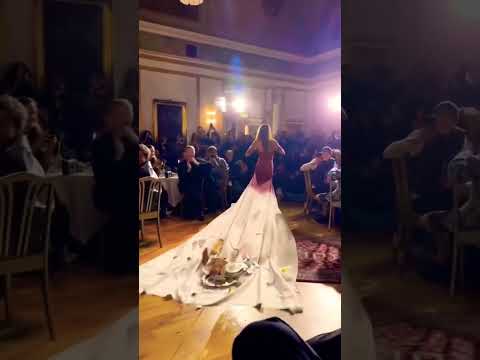 Instagram user @di_vsn jokes "What do you bring to the table?"
To this, model Sarah Dahll answers, "I am the table" and walks away.
The luxurious skirt that she wore to the dinner party in Copenhagen was sewn into the tablecloth on which food was served. When it was time to leave, she presented herself to the audience and then confidently strode out of the hall.
And that is how you make an exit.
-via Dave Barry
Source: neatorama