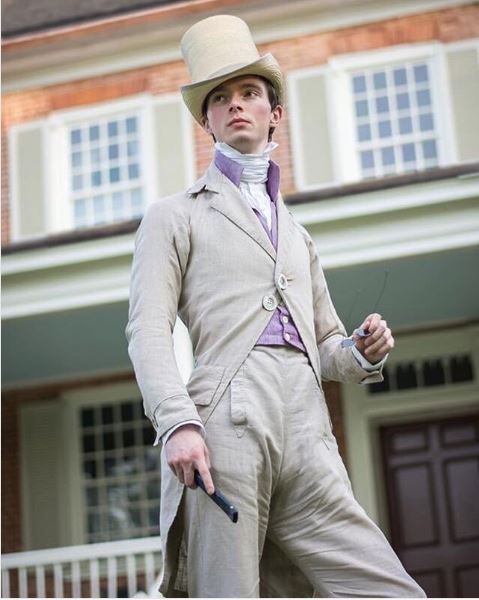 Call not this gentleman a fop or a toff. Zach Pinsent, 25, of Brighton, East Sussex, UK, is making a statement. It began when, at the age of 14, he symbolically burned his blue jeans, thus drawing a boundary between his old life and his new one. Since then, he has dressed in the high fashions of Regency era of British history.
He's a tailor who offers garb like his own to men of refined tastes. You can see his sophisticated menswear on Instagram. Pinsent tells BBC News that:
I've never had the wish to dress normally. I did that for so many years and hated it. So what's the point of returning, once evolved? . . . Wearing what I wear–it makes me feel ten feet high.
-via Instapundit | Photo: Pinsent Tailoring
Source: neatorama