Located in coastal Rockport, Maine, Heide Martin is a designer/maker handcrafting both furniture and objects from quality-based materials, like American hardwoods, leather, fiber, and metals. Each piece is thoughtfully designed with a focus on functionality, form, and immaculate attention to detail. The best part? For those that don't have space or a need for new furniture, she makes a beautifully curated selection of housewares that feature the same minimalist aesthetic and quality as the larger pieces.
The Stacking Canisters are crafted in American hardwoods and finished with a durable, food-safe oil, making them perfect for storing anything from kitchen items to jewelry to office supplies. The bins are available in 3 inch, 4 inch, and 5 inch sizes that you can buy individually or as a stacked set.
The Pocket Mirror is a practical necessity that easily rests in your hand, pocket or bag, and fits within a vegetable-tanned, Italian leather sleeve to keep it safe and clean when not in use. Available in a small 2″ size and a large 3″ size.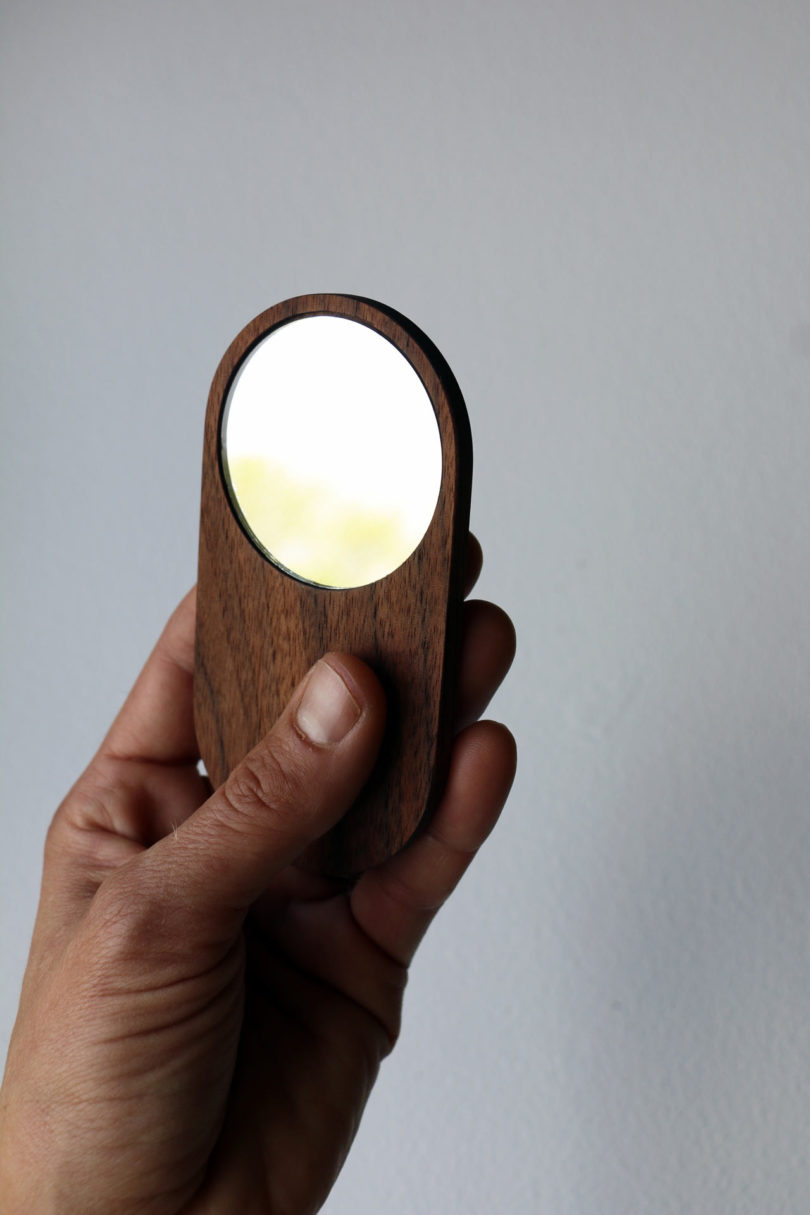 The Rectangle Trays are made using metal-pinned joinery and lashed cord handles to finish off the solid wood construction. Available in small or large, which can be stacked, and in your choice of ash + copper, oak + brass, walnut + brass, and blackened ash + copper.
Each of these products is available for purchase in Heide Martin's online shop here.

Source: design-milk