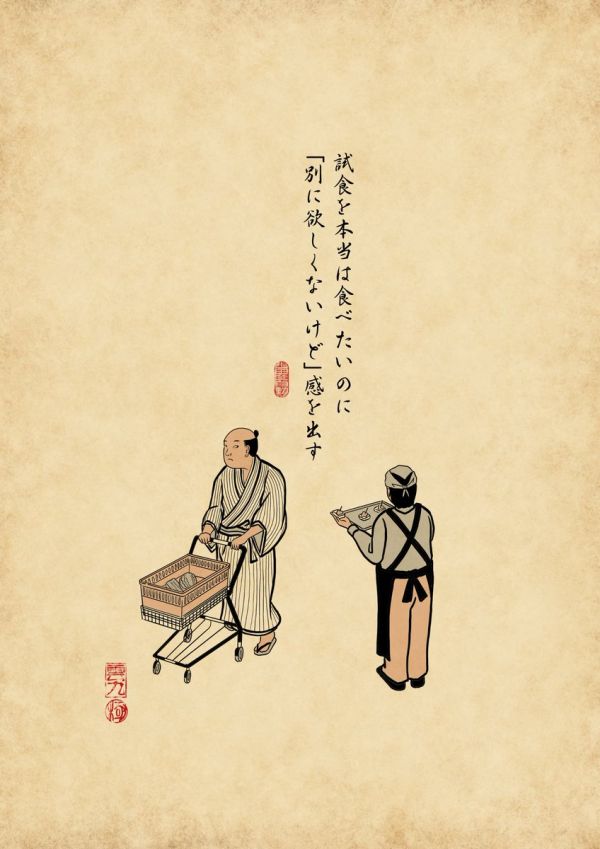 That feeling when you want the free sample but pretend you totally don't want it.
Twitter member Yamada Zenjidou brings us whimsical illustrations of modern life in the style of old Japanese woodblock prints. These images would look totally normal framed and hanging as vintage art, but look closer and you'll find you can totally relate to what's going on.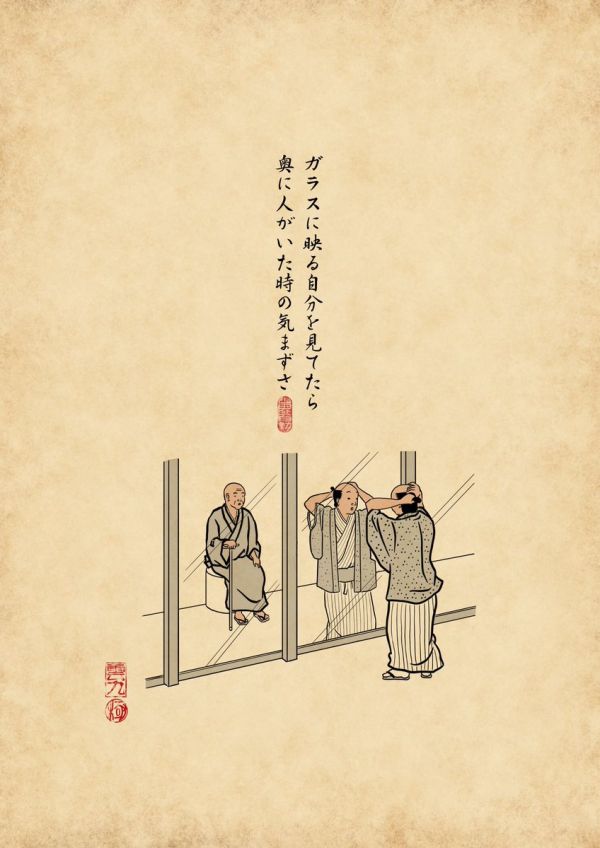 When you're looking at your reflection in the glass and realize there's someone on the other side.
See a selection of the best at Spoon & Tamago, which has English caption translations, and all of them at Instagram. However, if helps if you can read Japanese because the Twitter translation leaves much to be desired, and Instagram has none. -via Madam Jujujive
Source: neatorama