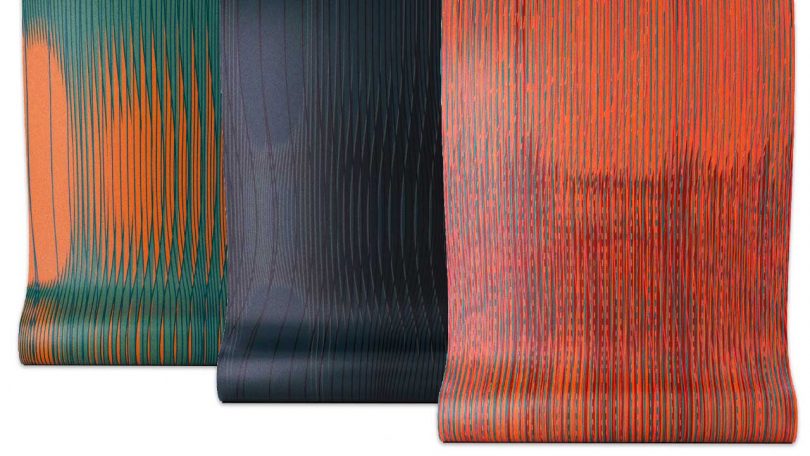 New Orleans-based designer Bradley L Bowers and his eponymous design studio have created a new wallpaper collection that's inspired by optical illusions. Titled the Moire Collection, it consists of four different designs: Striae, Melange, Ripple, and Mirage. Scientifically, moire is a pattern/effect that occurs when two fine patterns are combined. In Bowers' collection, the wallpapers highlight the scientific principles relating to visual depth and movement in a moire pattern. The results are visually stunning onscreen and even more so when activated in a space.
Bowers' shares,
This collection is a true labor of love. I am a firm believer in the magic that objects have to transform and improve our homes and our lives. If we dare to make things more exciting and more vibrant, good things will follow.
Bowers started the collection on the computer using various algorithms and scripts to create bold and vibrants patterns. From there, he would experiment with a set of parametric patterns and adjust them to achieve different compositions. Striae gives the illusion of a solid color but is actually created using a variety of hues and tones that overlap to create a "color" that looks richer than a flat color. Melange was created as a pattern that feels like it was emerging from a fog of color. Ripple was inspired by the movement of waves and sand dunes. Finally, Mirage was made with stripes and curves that, when combined, gives the illusion of surface curvature.
For more information or to purchase wallpapers from the Moire Collection, visit Bradley L Bowers.

Source: design-milk