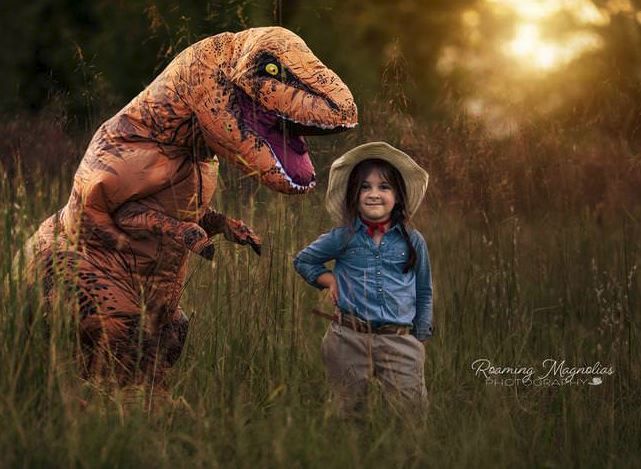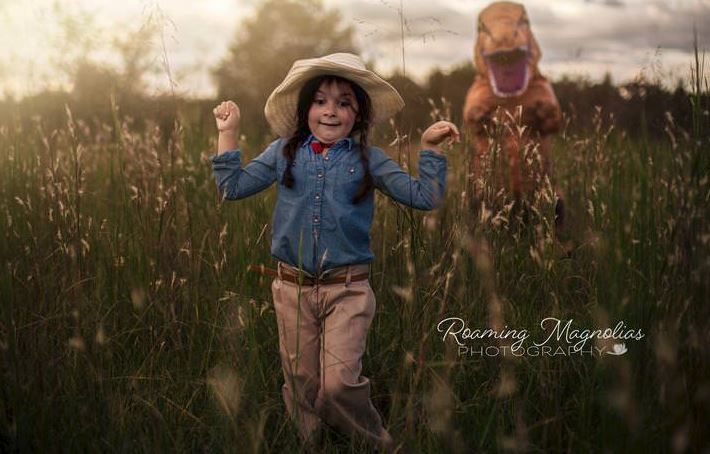 Professional photographer and mother of two Samantha Bishop of Roaming Magnolias Photography wanted a nice family photo of her kids. Her son Levi, however, has autism and doesn't like having his photos taken.
So Bishop came up with a genius solution. She wrote:
My son, Levi, is autistic. He doesn't like having his photos taken because he gets uncomfortable with things like eye contact and smiling on command. So instead of begging and pleading for a few good photos, this year him and Lola went a different route. Why not let him wear a t-rex costume and make the best of it?
View the rest of the photoshoot over at RoamingMagnolias's imgur gallery – via Boing Boing.
Source: neatorama