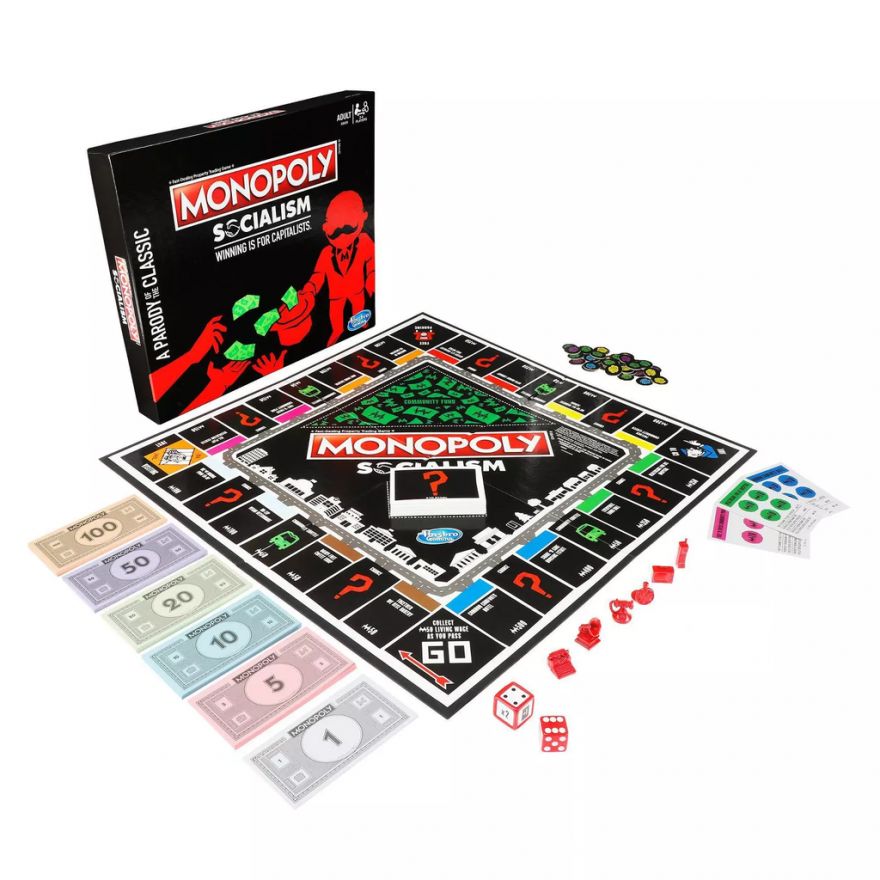 Tabletop games are fun but they can also be educational. You can bond with your friends over a really good board game, whether it be one featuring social deduction, deception, or just simple good-natured cooperation. But a new edition of Monopoly parodies the classic game by featuring the theme of socialismin the worst possible way.
In a lengthy Twitter thread posted on Wednesday, historian Nick Kapur graciously subjected himself to the game's superficial political insights, noting that "Monopoly: Socialism" consists mostly of glib, extremely lazy jokes about veganism, environmentalism, and "an all-winners school."
And rather than featuring gameplay based on, y'know, actual socialism, the game seems like a Republican fever dream about the imagined great red menace: players pay money to private banks, wealth is simply destroyed at one point rather than redistributed, and voting is roundly mocked.
(Image credit: Board Game Geek)
Source: neatorama