Having grown up in Billings, Montana, perhaps it's no surprise, at least on some subconscious level, that artist and photographer Louis Habeck began sculpting and painting dinosaur heads. The state is renowned for its fossils—nature's own sculptures that are fertile ground for any imagination. Habeck was always aware of Montana's fossil record and perpetually intrigued by dinosaurs, so much so that he wanted to have a dinosaur head to hang on his wall. So Habeck decided to make one on his own.
And over the last several years, Habeck has created a number of these wall-mounted dinosaur sculptures, adding colorful painted layers to give them them a rather fantastical air. In Ephemerality, for instance, Habeck created a life-size Triceratops head. While the head is painted black, Habeck adorned the creature's broad frill with a still-life "vanitas," the memento mori paintings meant to remind people that they, too, must one day die. For Habeck, this work was a chance to focus on the fragility of life and the inevitability of death.
Habeck became interested in Triceratops frills back in 2012 after reading an article by paleontologists on their function. These scientists believed the frill was for display, almost like a billboard.
"It was such a specific word choice that it got me thinking what if Triceratops were walking around with gigantic paintings on their heads?" says Habeck. "So, I quickly sculpted a baby Triceratops head to test molding, casting, and painting on. Then, three years later, I was offered an artist residency at the Yellowstone Art Museum, at which time I decided that I would continue that body of work with an accurate life-size adult Triceratops head sculpture."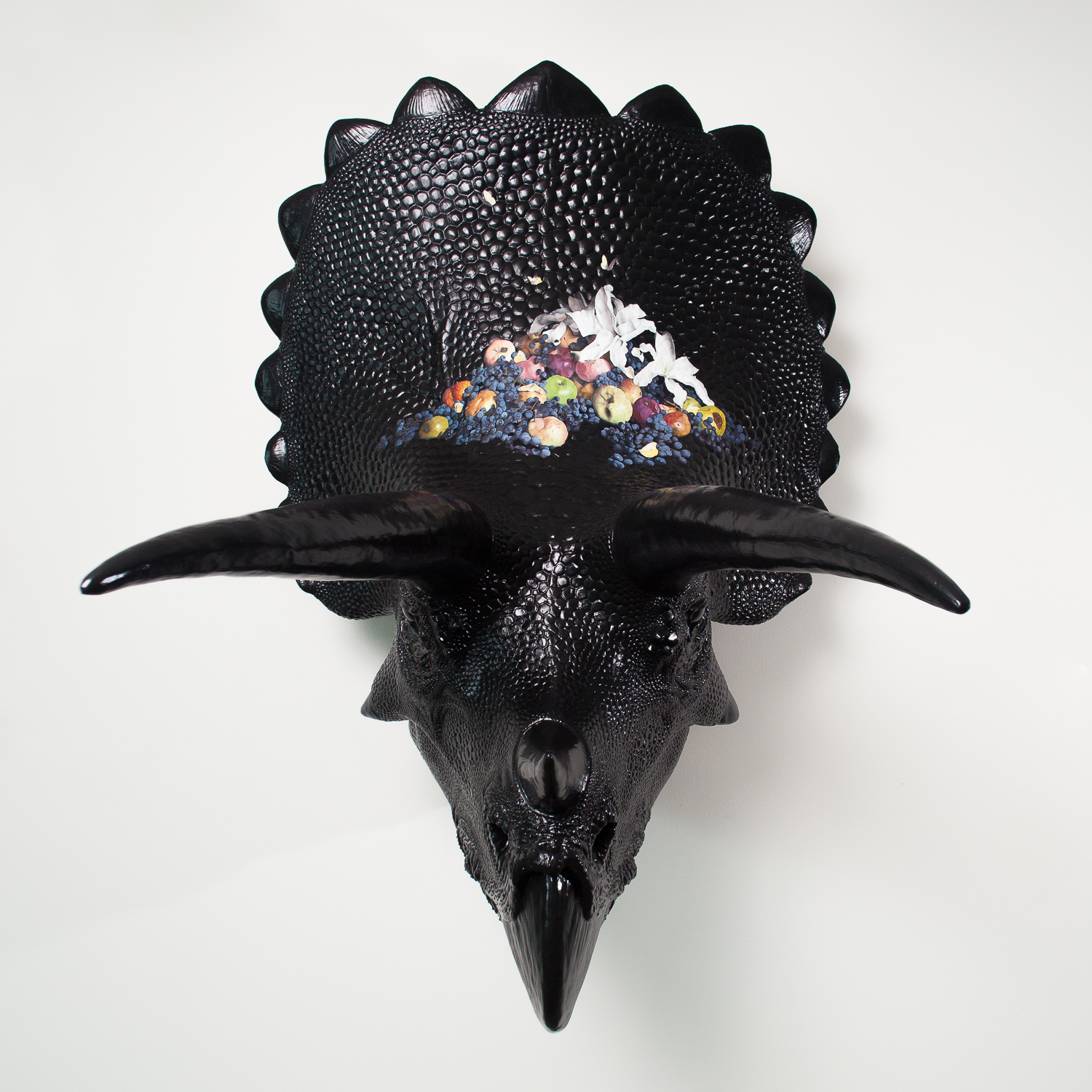 All told, the process of creating the Triceratops head took 18 months. During that time, Habeck looked at fossilized remains with paleontologists, carved thousands of individual scales, then laboriously molded, casted, and painted the head.
Casting the life-sized (6′ x 4′) Triceratops head proved to be something of an ordeal. The mold's halves, 150+ pounds each, had to be suspended from the ceiling so that it could easily be maneuvered as Habeck poured the liquid plastic and foam. After completing this process, Habeck glued the two halves together, cleaned them up, and began painting the sculpture.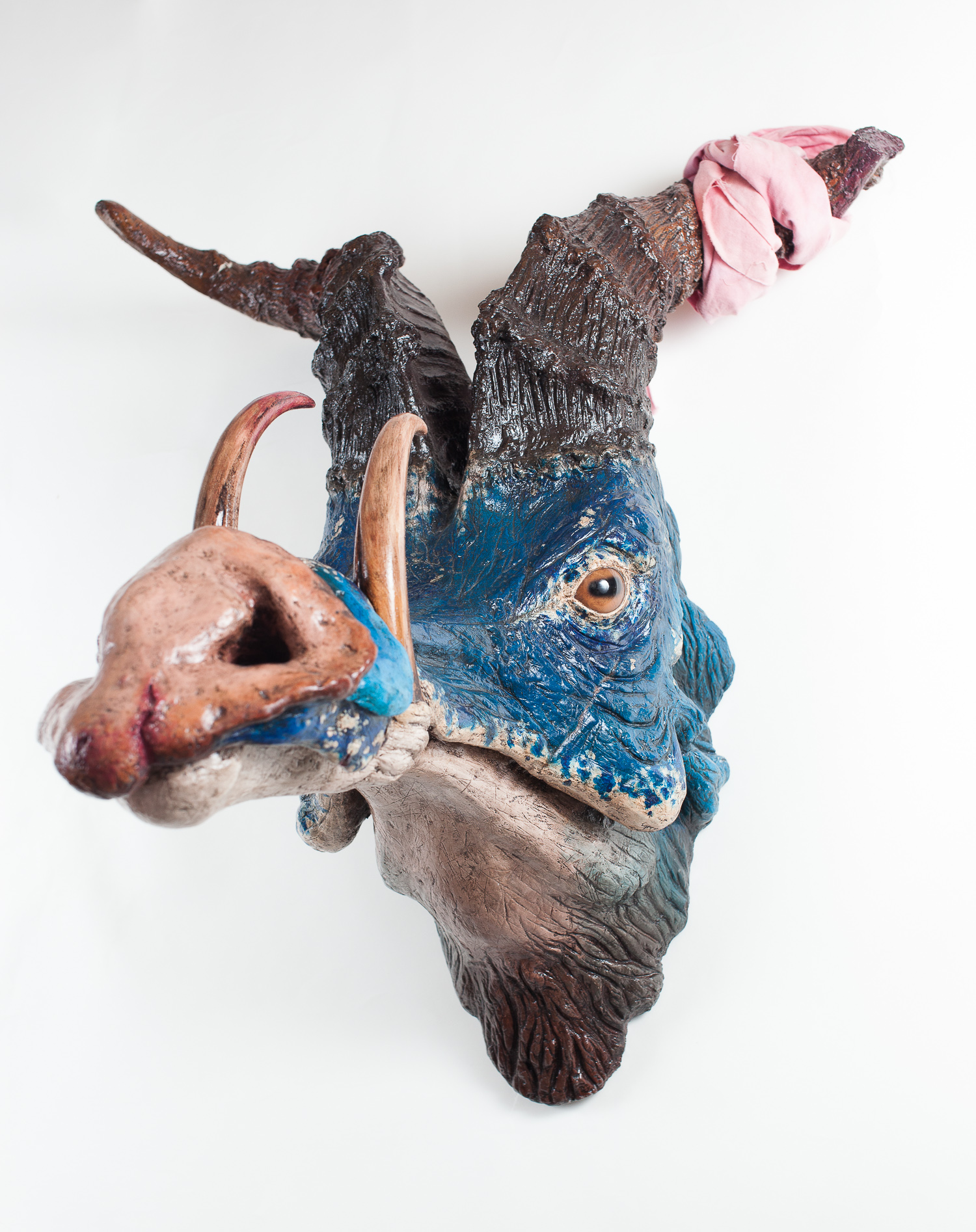 The vanitas painting on the Triceratops features fruit and flowers, which Habeck says were common in Dutch still life paintings from the 16th and 17th centuries. Beyond fruits and flowers, other common vanitas imagery included insects, skulls, hourglasses, extinguished candles, and empty chalices.
"I have also recently been very intrigued by butterflies," says Habeck. "Not only are they as old as Triceratops, but their fragile, nearly endlessly diverse, vibrant forms draw parallels to the extinct ceratopsians."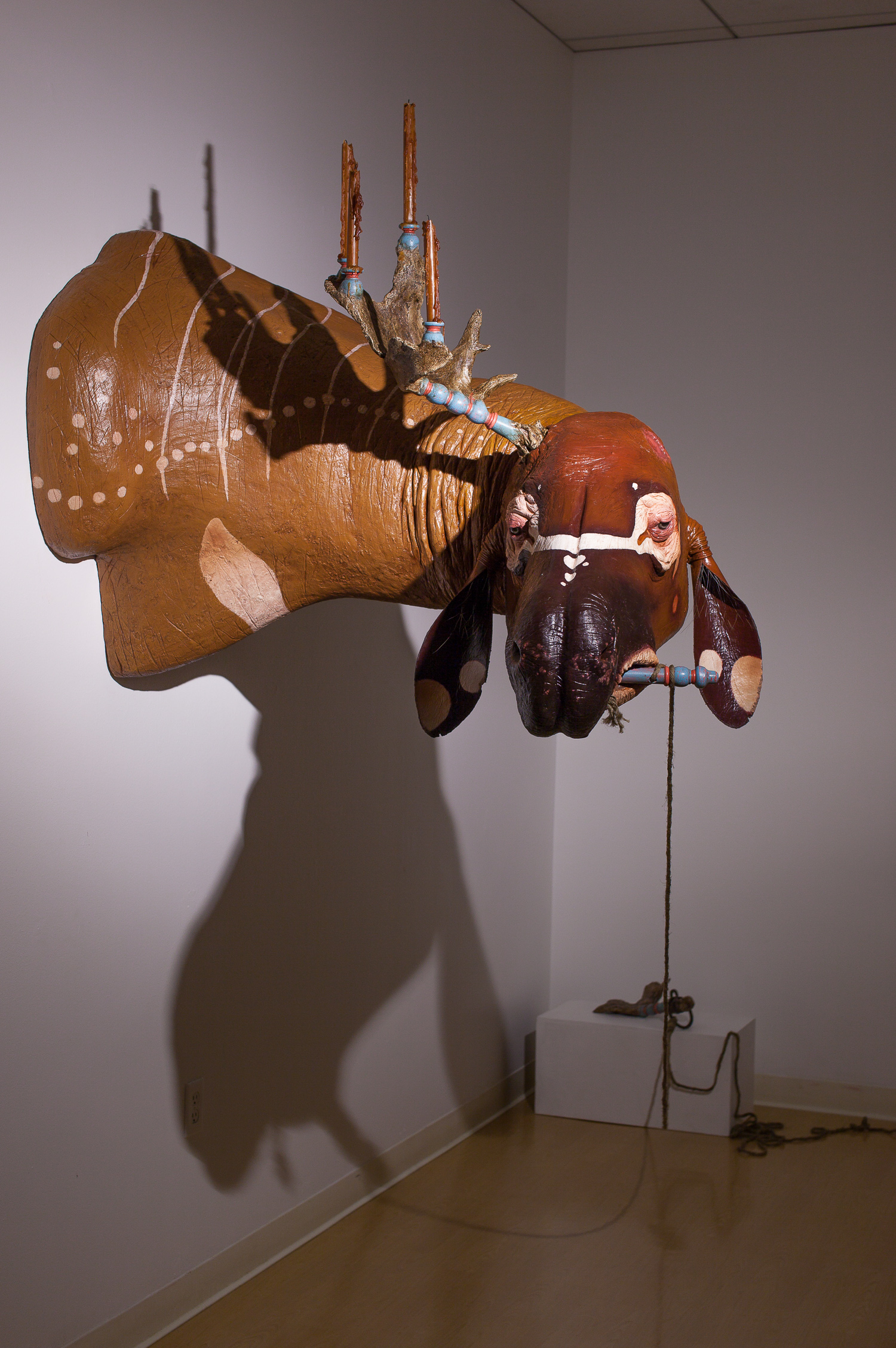 Habeck has also started sculpting other species of smaller (1/7th scale) ceratopsian heads, which he will mold, cast, and paint on, much like he did with the life-size Triceratops head.
"I will continue casting several more life-size Triceratops heads in the coming years and eventually have enough for a whole show that can travel around the country," says Habeck. "Hopefully I will display some of these heads in natural history museums so that not only their artistic but their scientific value can be appreciated."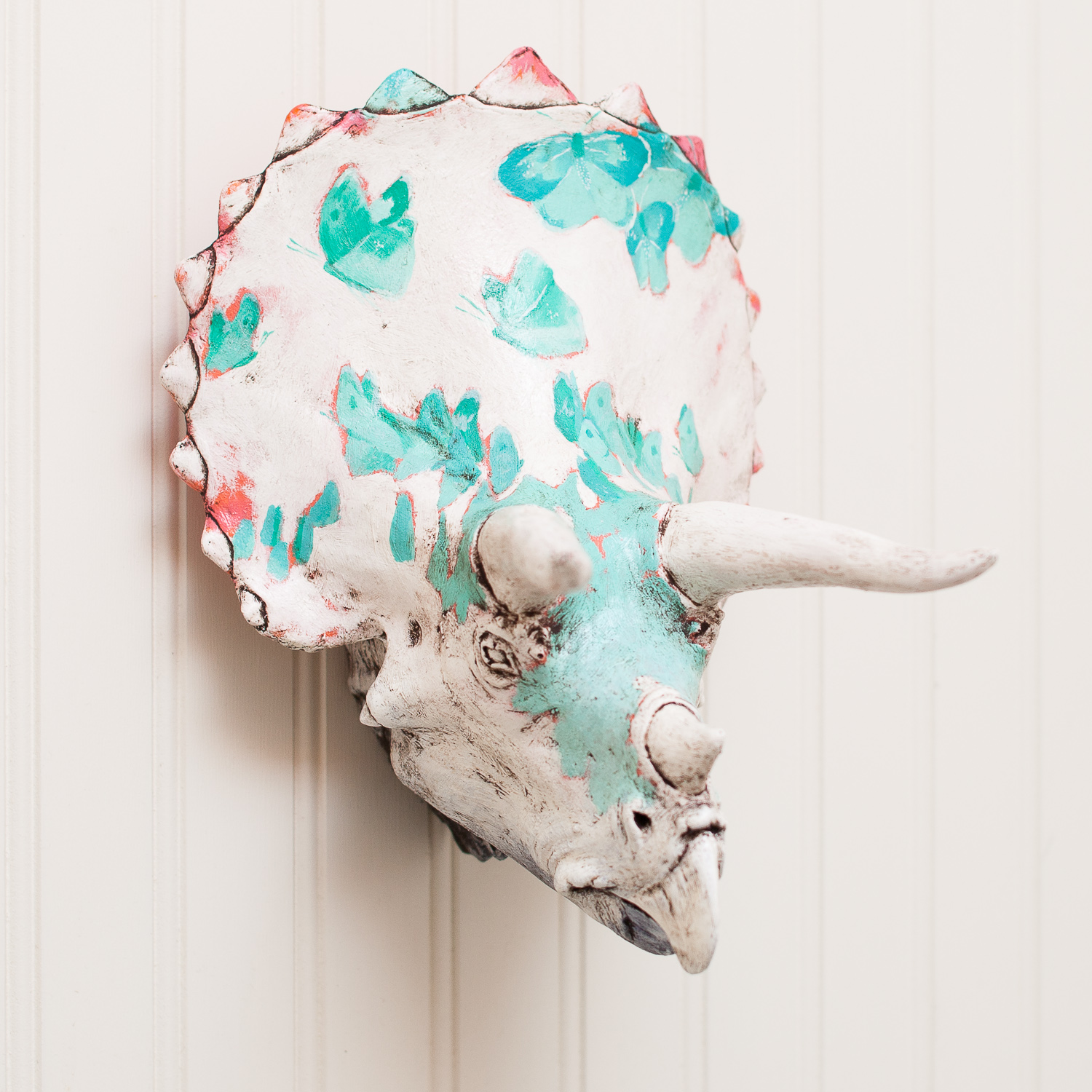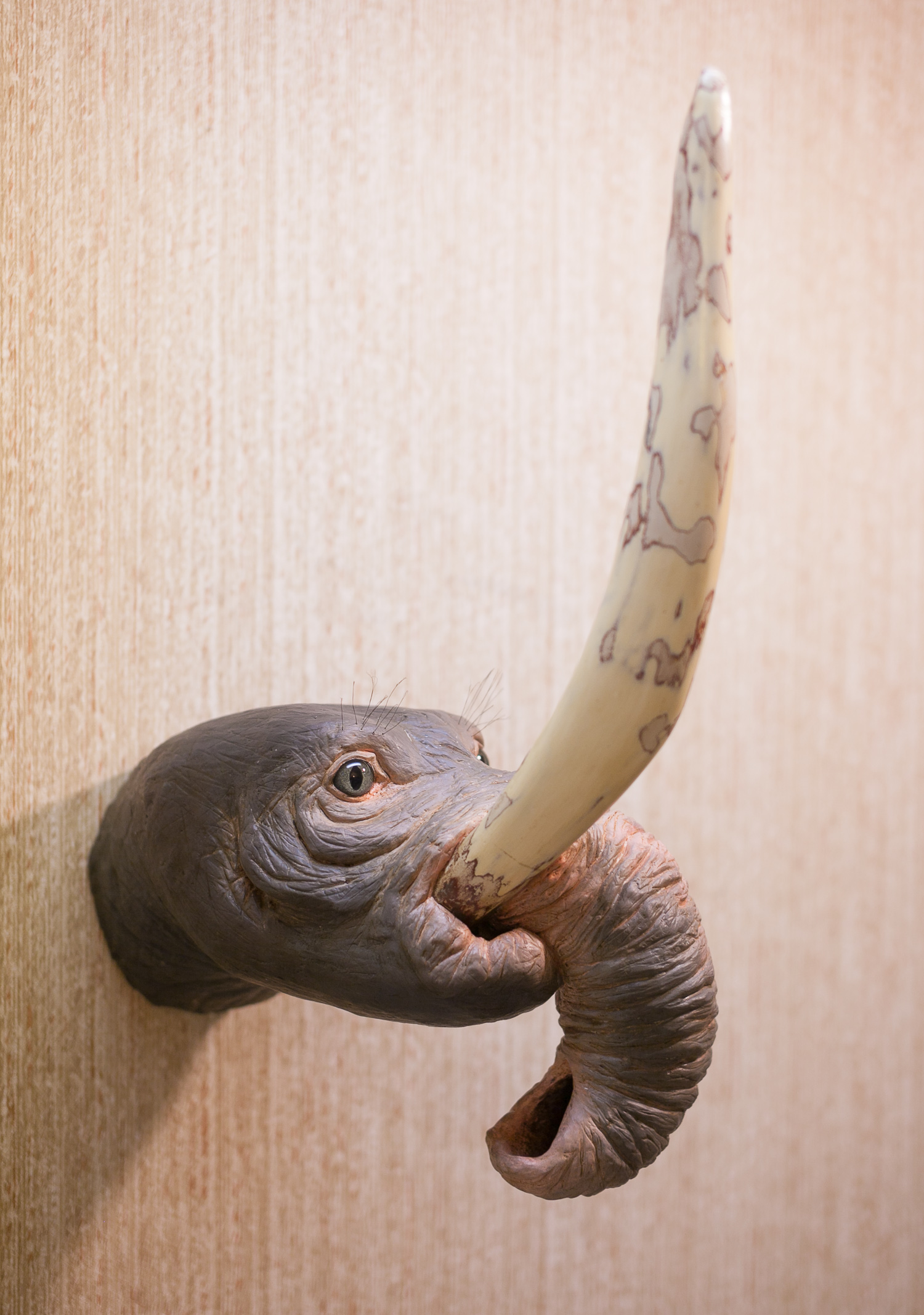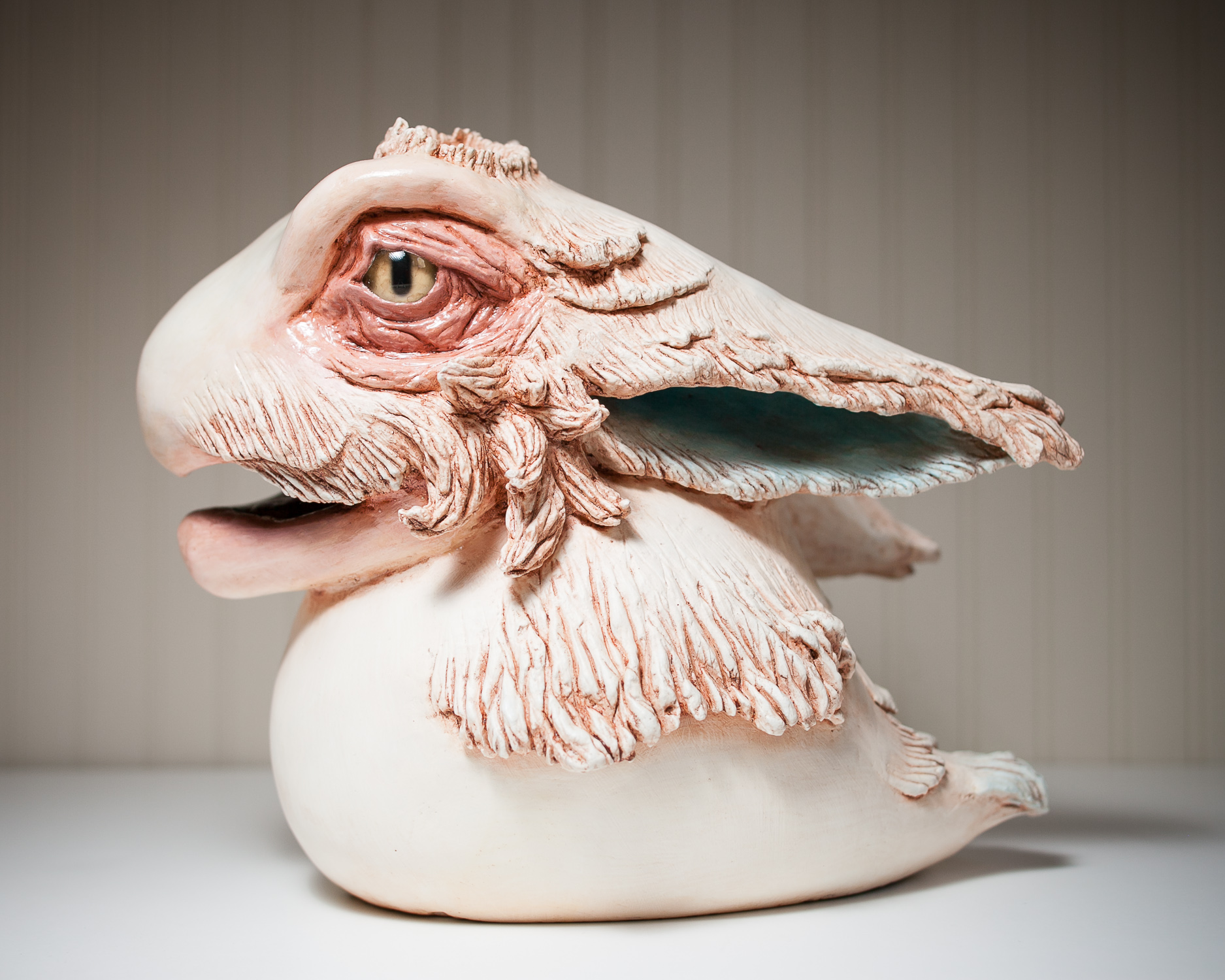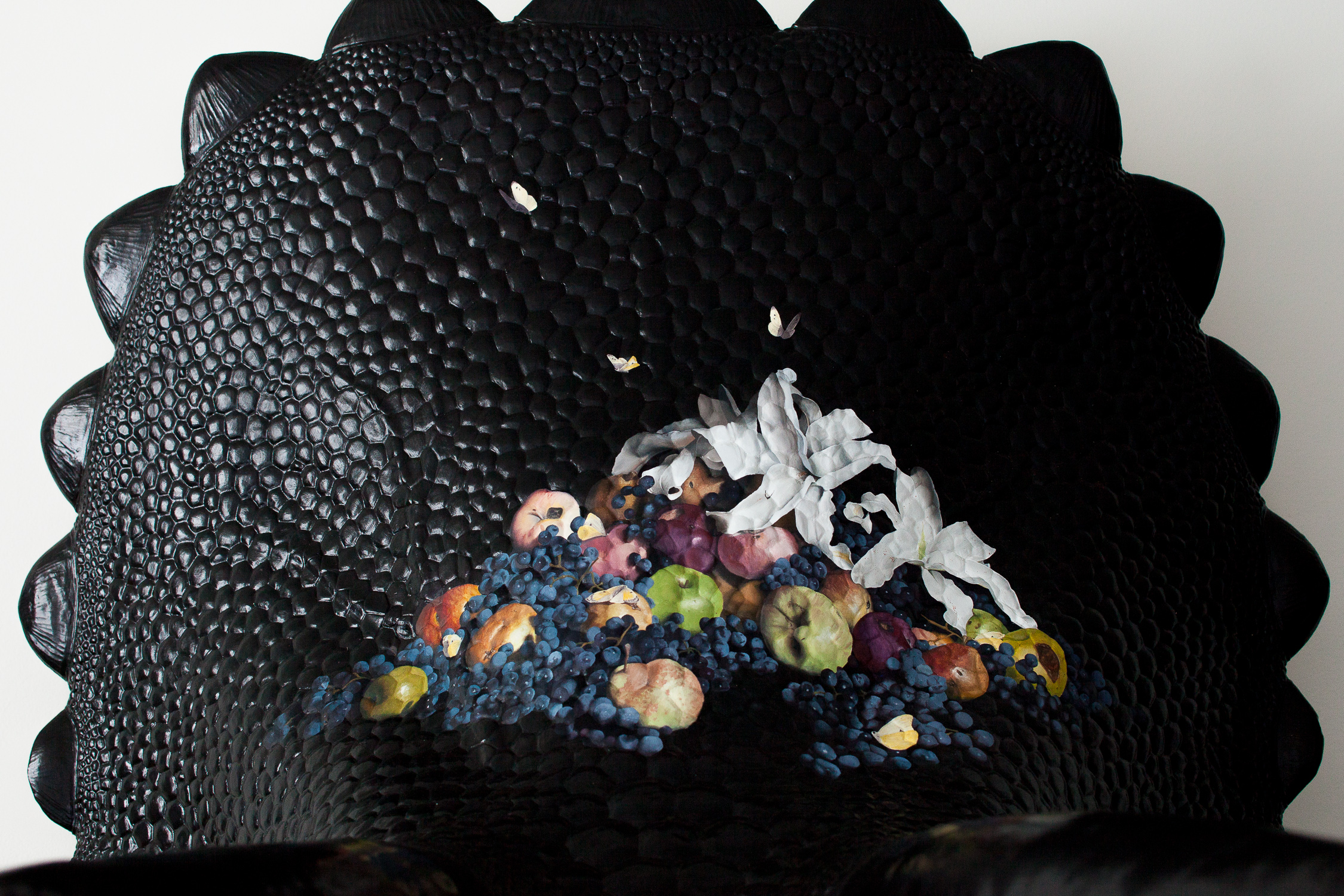 Click here to see more of Louis Habeck's work.
Related:
100% Sustainable Art Blossoms in Colorado | #50StatesofArt
In Seattle, Decolonization Is a Full-Time Gig | #50StatesofArt
Sea Meets Sky in a Tennessee Artist's Cosmic Collages | #50StatesofArt
Source: vice.com