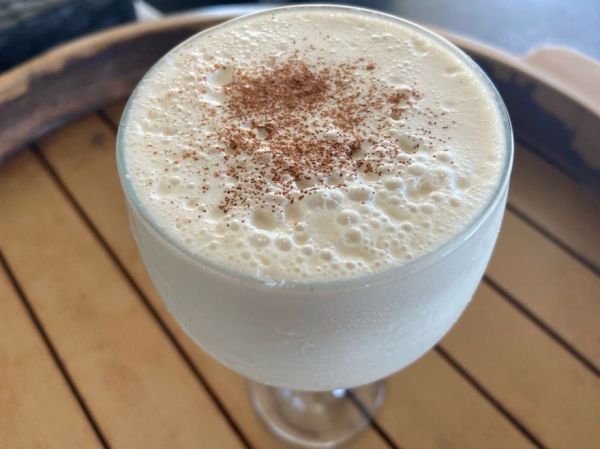 It's been said that Moose Milk was developed to use up leftover liquor, but it also seems to be rather nutritious for a cocktail. Traditional recipes call for amounts that would keep an entire regiment warm, and it has kept the Canadian military going through long dark winters.  
Though there are many iterations, historic recipes for Moose Milk typically revolved around the core ingredients of liquor, cream, and egg yolks beaten with sugar. While the Canadian military lays claim to the invention of the cocktail, which division made it first is uncertain. The navy, army, and air force each make their own versions, all hearty concoctions using a diverse array of liquor options (soldiers often used whatever was on hand, but it's best to stay in the realm of whiskey, rum, and vodka). In an interview with Imbibe magazine, Michael Boire, a retired Canadian army major who first tried Moose Milk while serving in the Royal Highland Regiment, called the stuff "high-propulsion eggnog," noting that, "everybody in uniform has tasted it at one time or another."
Moose Milk appears to be rather close to egg nog, with the optional additions of coffee, chocolate, and/or ice cream, which all seem delicious. Find out more about Moose Milk and read a recipe that makes a mere two servings at Atlas Obscura.
(Image credit: Rachel Rummel for Gastro Obscura)
Source: neatorama