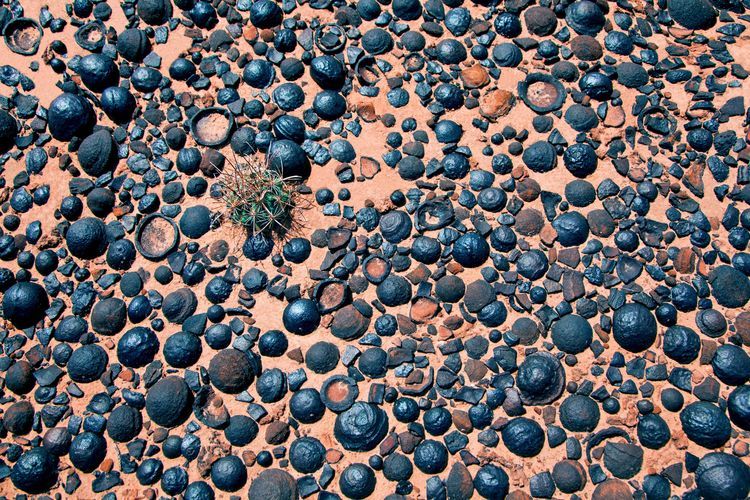 As scientists continue to examine evidences of possible existence of life on Mars millions of years ago, geologists look at Moqui marbles or what they call concretions as possibly giving a clue.
Concretions are found all over the world, and even beyond this planet. In 2004, NASA's Mars Rover found concretion in Mars, which scientists have named Martian blueberries. It is thought that the Martian variety formed in a similar manner as their terrestrial counterpart, providing evidence that Mars once had a wet surface.
There is also evidence that certain bacteria and microorganisms can help precipated iron to form concretaion—a fact that will certainly bear on the search for evidence of past life on Mars.
(Image credit: Bret Webster/EPOD)
Source: neatorama