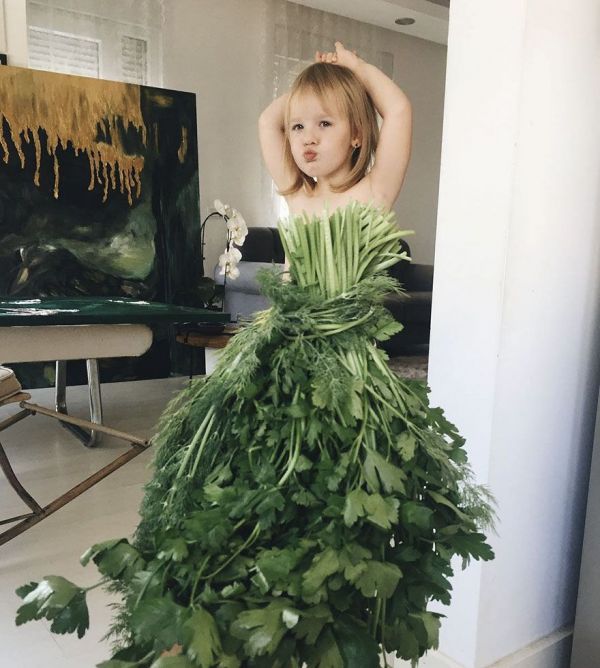 Forced perspective is a simple way to add your own creative touch to a photograph, and since forced perspective pics are best taken with a partner they're also a simple way to bring two photo fans closer together.
When oil painter Alya Chaglar asked her daughter Stefani if she'd like to play with her food she lit up, but Stefani must've had a hard time understanding how mom holding up a piece of food and taking a pic equalled fun- untile she saw the pic.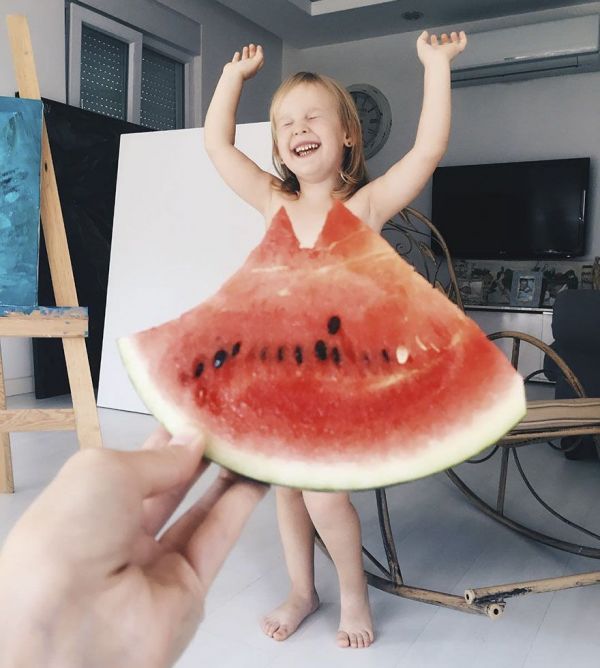 Then she really got into the spirit of the project, her pose and facial expressions matching the food and flower dresses her mom used forced perspective to dress her up in, and the pics are gloriously adorable.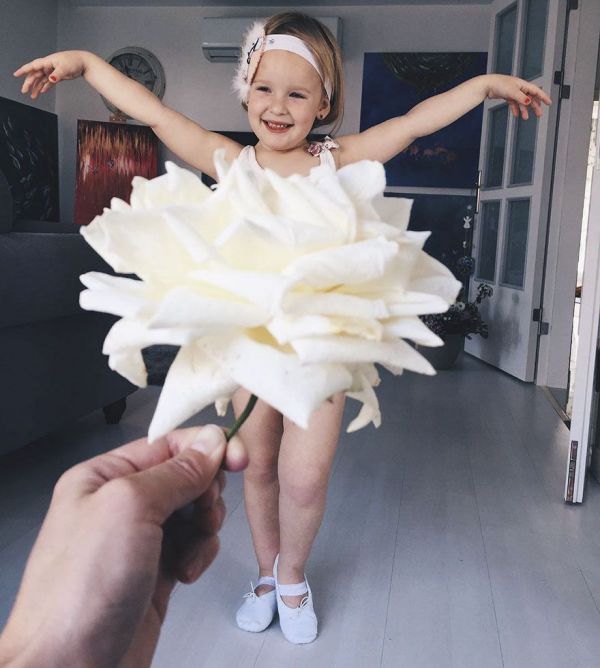 See more from Mom "Dresses" Her Daughter In Food And Flowers Using Forced Perspective here
Source: neatorama