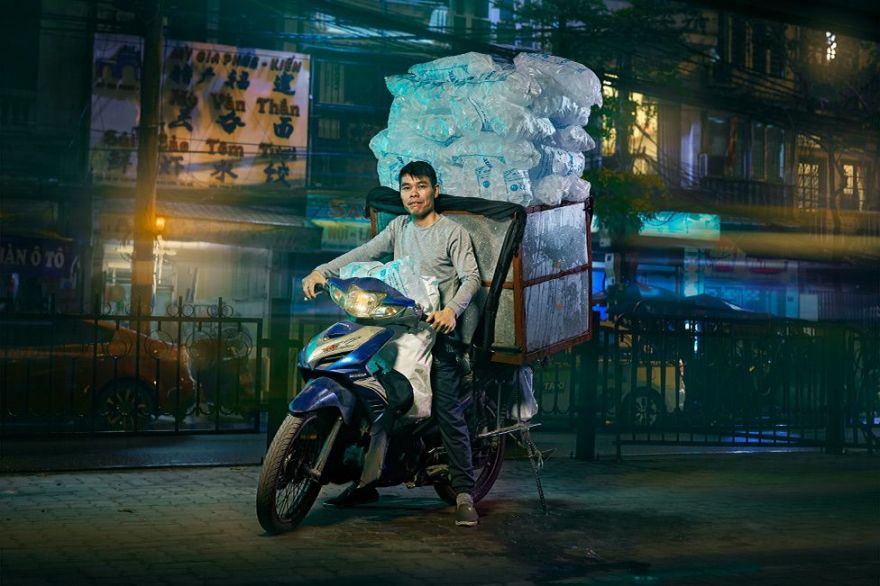 Have you ever imagined using the scooter for delivering bulk goods? Probably, it doesn't cross your mind. First, because it is a safety concern as well as cost concern. Secondly, balancing on a motorcycle can be a huge issue when travelling with massive products.
However, in Vietnam mopeds are integral part of logistics.
"Mopeds are a way of life in South East Asia, the workhorse of the city, carrying a vast and unusual array of goods," says Enoch, a freelance photographer based in London.
See the pictures in BBC.
(Image Credit: Jon Enoch)
Source: neatorama