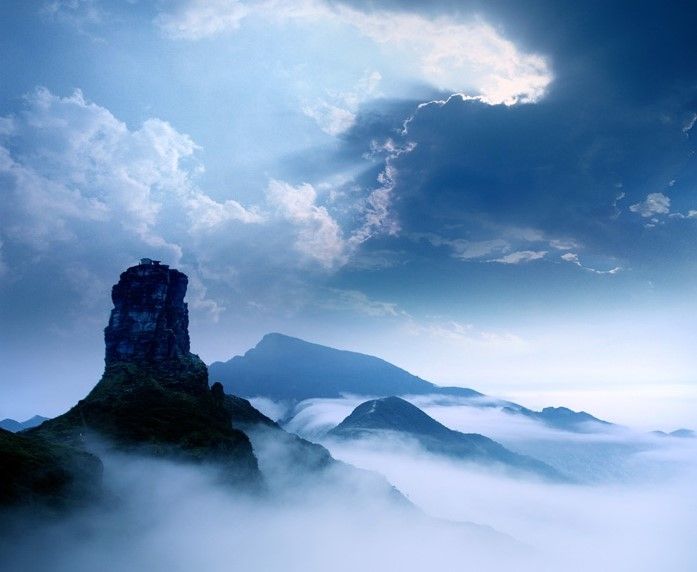 Towering at just over 2,570 m (8,430 ft), Mount Fanjing or Fanjingshan is located in China's Guizhou province and is the highest peak of the Wuling Mountains in southwest China. It's considered one of the sacred sites in Buddhism as its name means "Brahma's Pure Land".
Getting to Mount Fanjing is not easy. Located about 12 miles from the city of Tongren, daily buses run to the mountain and the journey takes around 90 minutes. There is limited accommodation in the area.
However, its relatively isolated location means, that it is home to a great variety of plant and animal life, including the rare Guizhou Golden Monkey and the Chinese Giant Salamander. The area has over 2000 varieties of plants and trees, many of them unique to the place.
(Image credit: Wikimedia Commons)
Source: neatorama