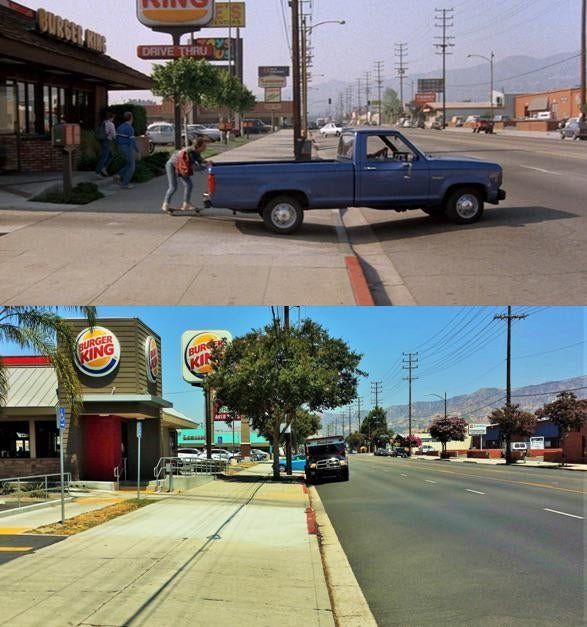 🎬 What does that house/building/park/street in your favorite movie look like in real life nowadays? Take a look at this compilation of movie locations then and now – this one above from Back to the Future still has a Burger King!
🤖 While it's not yet Skynet level scary, it's pretty darn close: AI managed to turn Buzzfeed headlines into horrifying pictures.
🤣 Russian President Vladimir Putin and French President Emmanuel Macron's meeting featuring the now infamous extra long table has been turned into funny memes thanks to Twitter.
🐐 Oldie but goodie: Biquette, the punk rock goat who loves grindcore.
🍟 If you want to attract a man, put on a fragrance that he finds irresistible: Idaho Potato Commission's new aptly-named Frites perfume that smells like French fries.
🏨 Nintendo's first HQ is now a hotel.
🧛 Sure it's a horror movie, but Bram Stoker's Dracula is actually a love story.
🏠 In 1929, a wealthy father gave a designer $100K to decorate his 17-year-old daughter's bedroom. The result is an Art Deco bedroom that's one for the history book.
More neat stories over at our new sites: Pictojam, Supa Fluffy, Pop Culturista, Homes & Hues, Infinite 1UP, Laughosaurus, and Spooky Daily.
Source: neatorama