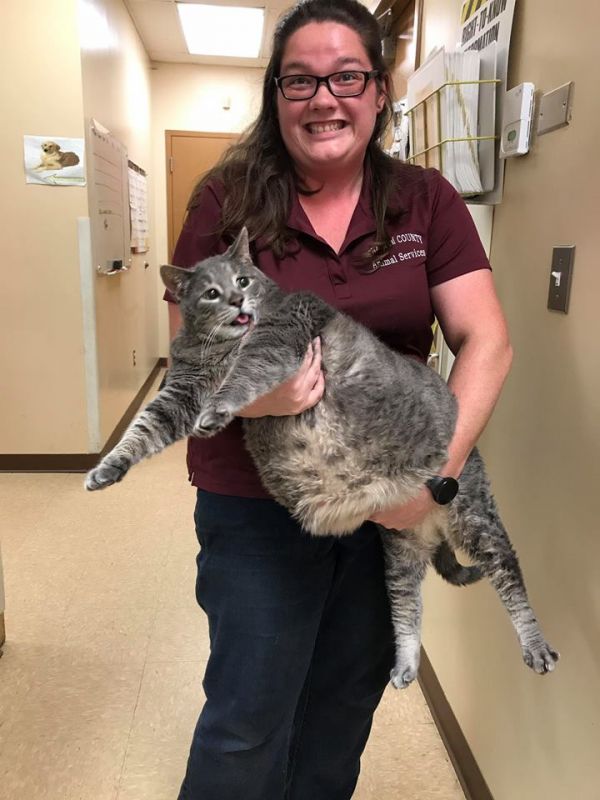 The Chatham County (North Carolina) Animal Shelter came into possession of a 31-pound stray cat last week. He soon came to be called Mr. Handsome, and found his own sleeping place on a shelf in the center's office. Although he was obviously fed and loved by someone, his owner has not been found.
"We have never had a cat this big in the 10 years I've been here," said Ginny Jenrette of Chatham County Animal Services (CCAS). "I also worked at a veterinary clinic prior to this and the largest cat I had seen there was 26 pounds."

This feline, which is being kept in an office because he is too large to fit properly inside a standard kennel, weighs in at 31.4 pounds.
The shelter is now looking for a qualified home for Mr. Handsome. To be considered, an applicant must have a veterinarian willing to watch after his health and weight. The application form is here. -via Mashable
Source: neatorama