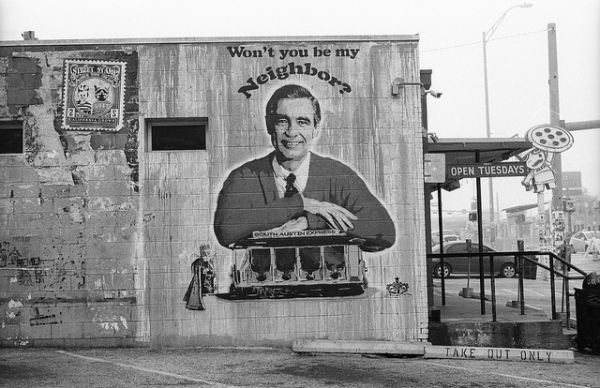 Fred Rogers was all about love and gentleness on his TV show Mister Rogers' Neighborhood. But Rogers could get angry, and the thing that made him the angriest was adults who would mislead young children. This is why Rogers hated the concept of superheroes. The subject came up as he and David Newell (Mr. McFeely) were traveling in the late '70s.
In a taxi to the speaking engagement, Rogers was lost in thought about his upcoming speech. Newell recalls: "In the newspaper, I came across this little blurb that a child had jumped off a roof with a towel — the Superman thing."

Newell interrupted Rogers's reverie to tell him the shocking news that a little boy who'd watched Superman on television had decided he would try to fly, and was terribly injured falling from a rooftop. One of the few things that could raise anger — real, intense anger — in Mister Rogers was willfully misleading innocent, impressionable children. To him, it was immoral and completely unacceptable.
Rogers had never used characters with super powers on his show before, but in this era of the series, he wanted to tackle difficult subjects on a child's level. This led to a week-long series of shows on superheroes, aired in February 1980, in which Mister Rogers explained the dangers of believing one can have super powers. They even went behind-the-scenes of the TV show The Incredible Hulk to explain how those stories are constructed. Read how Fred Rogers dealt with superheroes, and how that fit in with his philosophy of education, at Longreads. -via Digg
(Image credit: Flickr user Tate English)
Source: neatorama