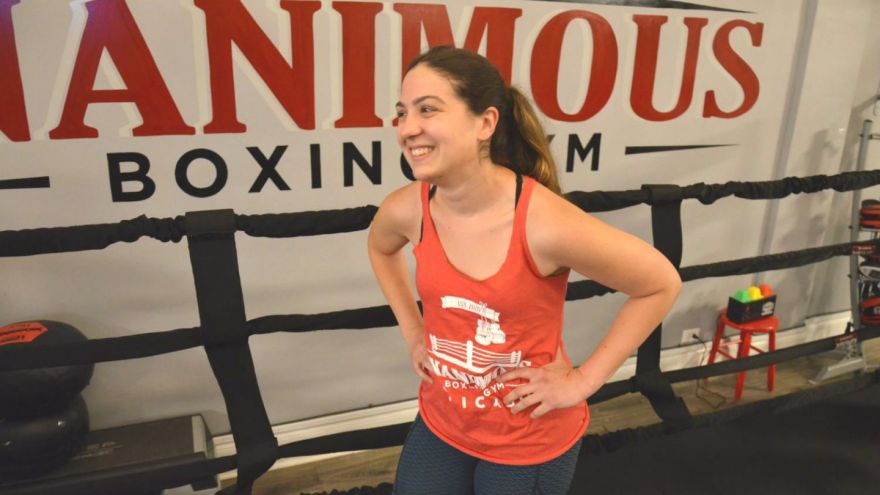 "I just kept throwing my right hand to his balls."
Two muggers in Chicago experienced a major failure in the victim selection process when they attempted to take the phone of Claire Quinn, a female boxing champion. She's trained for the past four years and holds a Golden Gloves title. That experience came in handy, as she explained to Block Club Chicago:
Within minutes, a person that Quinn described as a man walked up to Quinn from behind, pulled her shoulder back and pushed her to the ground.
He punched her in the head, and yelled, "Gimme your phone, b—h!"
At that moment, Quinn switched into "fight" mode.
She held her phone close to her chest in her left hand. She knew the man's head was too far away, so she readied her right hook and aimed for the next best target: his groin area.
"A man hits me, I'm firing back," she said.
And Quinn did so until the testicularly aggrieved robbers fled.
-via Dave Barry | Photo: Hannah Alani
Source: neatorama