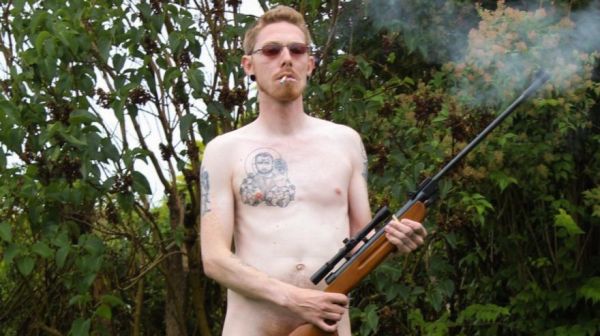 As a general rule you shouldn't follow in Hunter S. Thompson's footsteps unless you want to live on the edge without any regard for your safety and the safety of those around you.
But every once in a while someone gets the bright idea to do like Hunter did, which usually ends in disaster or bodily harm even if their emulation of the gonzo journalist doesn't involve guns or drugs.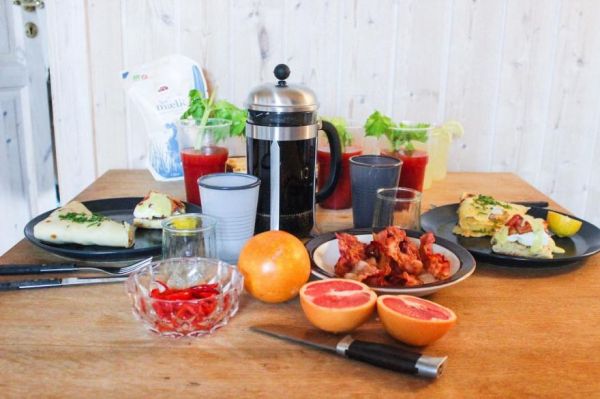 Munchies Denmark writer Kristian Nielsen discovered Hunter S. Thompson's infamous "breakfast" didn't involve guns but did involve drugs (because of course it did), and yet he agreed to "eat" it anyway:
"I like to eat breakfast alone, and almost never before noon; anybody with a terminally jangled lifestyle needs at least one psychic anchor every twenty four hours, and mine is breakfast. In Hong Kong, Dallas, or at home—and regardless of whether or not I have been to bed—breakfast is a personal ritual that can only be properly observed alone, and in a spirit of genuine excess. The food factor should always be massive: Four bloody Marys, two grapefruits, a pot of coffee, Rangoon crêpes, a half-pound of either sausage, bacon, or corned beef-hash with diced chilies, a Spanish omelette or eggs Benedict, a quart of milk, a chopped lemon for random seasoning, and something like a slice of Key lime pie, two margaritas, and six lines of the best cocaine for dessert… Right, and there should also be two or three newspapers, all mail and messages, a telephone, a notebook for planning the next twenty four hours, and at least one source of good music… All of which should be dealt with outside, in the warmth of the hot sun, and preferably stone naked."
Knowing he could never tackle this epic meal alone he recruited his buddy Ziggy Silver to be the Dr. Gonzo to his Raoul Duke:
He told me a story about a rocker who'd given him a guitar the day before, while I poached eggs, fried bacon, made pancakes, and boiled water for coffee. It all began to take shape.

"Shouldn't we have dessert soon?" asked Ziggy, nodding towards an empty plate. In no time at all, six forest snails were lined up inside on the kitchen table. Shortly after, I wasn't cold anymore and my hands were tingling.

"I think it's time for guns now," I said, swaying a little as I stood up with my margarita in hand. Ziggy positioned a carton of juice, stared at me with wide eyes, and shot holes in the target with an air gun. Razor-sharp.

My heart pounded completely out of control when it was my turn to shoot, and I don't think I have ever felt closer to understanding what it was like to live like Hunter S. Thompson.
Read I Ate Hunter S. Thompson's Infamous Breakfast And I'll Never Do It Again at Munchies (NSFW-ish)
Source: neatorama