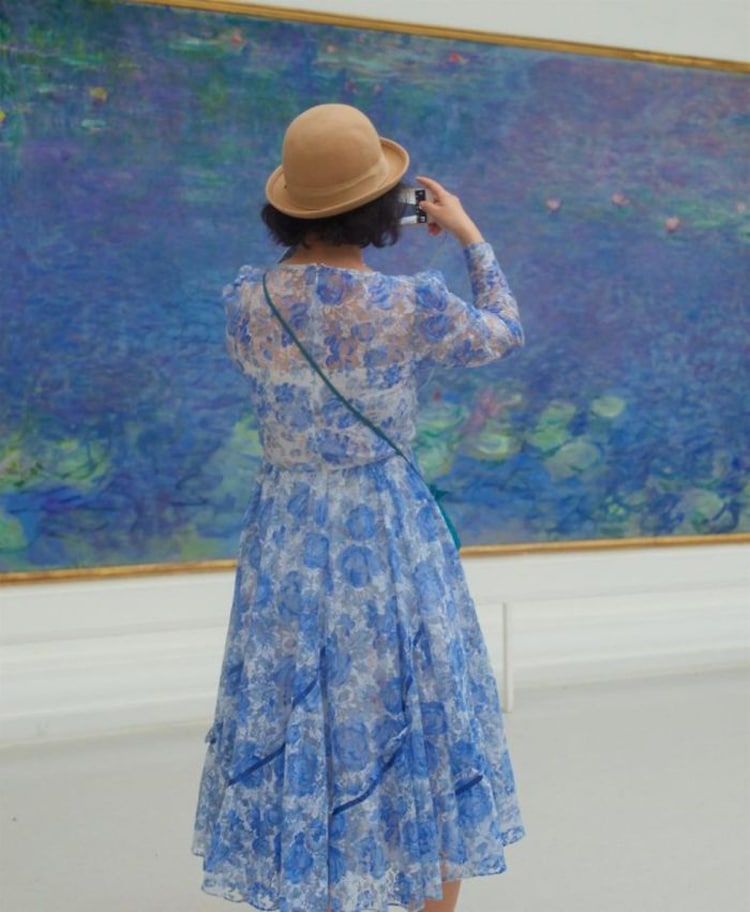 They almost blend into the paintings! Photographer Stefan Draschan's ongoing project, titled People Matching Artworks, features museum visitors who accidentally match with the paintings displayed. It could be someone's hair, jacket, hat, or dress– once they step and admire a certain artwork that sort of coordinates with their outfit, it's a snap! My Modern Met has more details:
People Matching Artworks is the epitome of patience. Though some of these pictures look staged, they are rather the result of Draschan staking a spot in a museum and waiting for the right person to stroll by. It's a secretive take onmuseum doppelgängers—a lighthearted activity in which people are actively posing with an artwork that resembles them. Draschan's project, in contrast, depicts the quiet beauty of looking, and it emphasizes how the act of getting dressed is an opportunity to be your own work of art.
Draschan chronicles his series onTumblr andInstagram, where he also reveals where the museums that he visits. So, if you're local to institutions in Paris, Vienna, or Berlin, be on the lookout for Draschan and his camera!
Image credit: Stefan Draschan
Source: neatorama