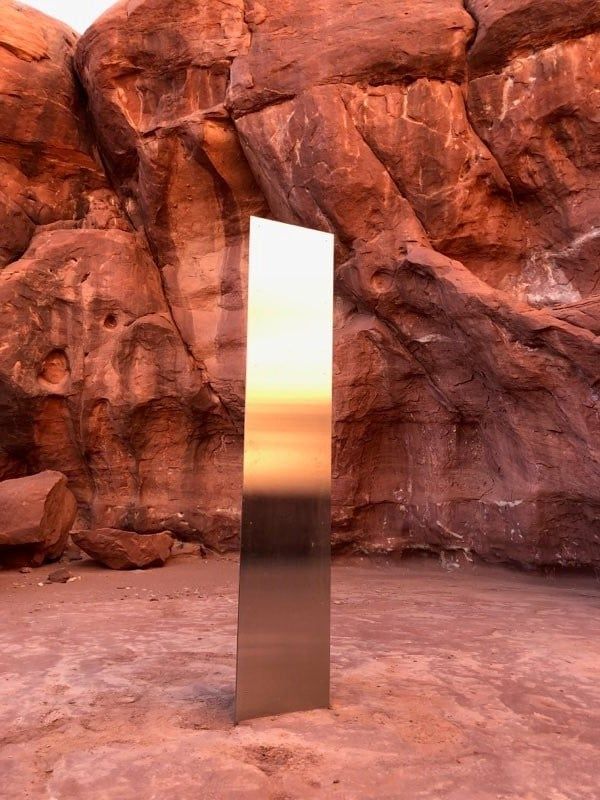 Last week, a strange metal object reminiscent of the monoliths from the book and movie 2001 appeared in a Utah desert. Its origin and purpose were unknown to local humans who investigated.
The state Bureau of Land Management now reports that the monolith has inexplicably vanished without a trace. In a Facebook post, the BLM makes it clear that it wants nothing to do with the possibly alien object:
The BLM did not remove the structure which is considered private property. We do not investigate crimes involving private property which are handled by the local sheriff's office.
-via Instapundit | Photo: Utah Bureau of Land Management
Source: neatorama