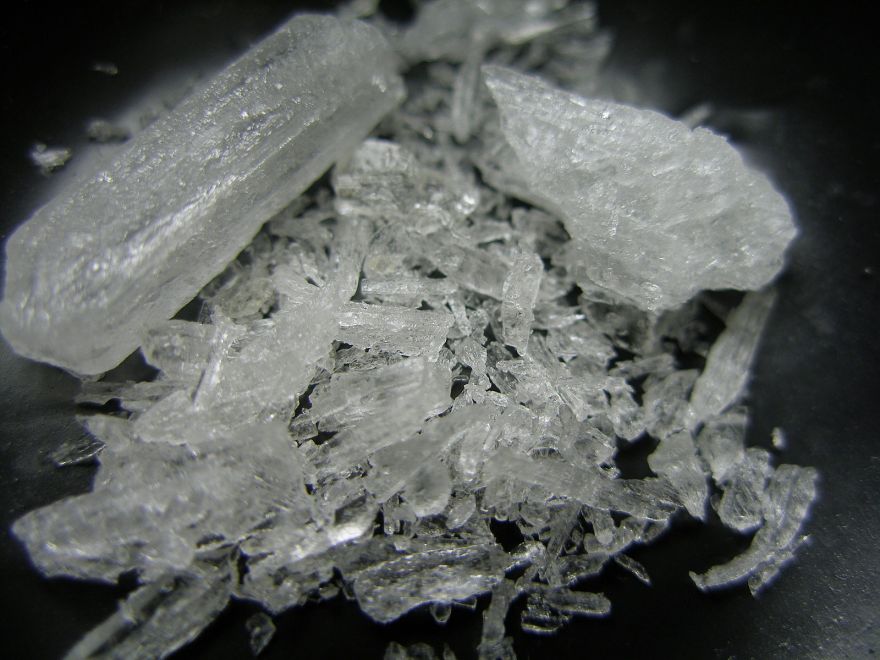 Melinda McDowell had used drugs ever since she was a teenager. She didn't try methamphetamine, however, until one night in 2017 when her mother suddenly died of a stroke. That night, she went into her neighbor's house, and the neighbor had crystal meth.
"I tried it and I was hooked from the first hit," McDowell says. "It was an explosion of the senses. It was the biggest high I'd ever experienced."
From here, McDowell's life goes downhill.
…that big high started getting more elusive. But she kept using the drug frequently, and it took a toll. She went from 240 pounds to 110. Eventually, she lost custody of her children, who were put in foster homes. McDowell started having hallucinations.
She tried her best to stop using meth, and she tried many times. Unfortunately, after just stopping for a few days, she'd have severe panic attacks and start to shake uncontrollably.
One night, she remembers lying on her bathroom floor thinking that if she didn't get help, she'd die.
McDowell heard about a woman named Nancy Beste who had recently opened a treatment center called Road to Recovery, near where the former lived. McDowell says she begged the woman.
McDowell's call came at a fortunate time, says Beste, who was a certified addiction counselor and physician assistant. Beste just came back from a conference where she learned a research about medication-assisted treatment, or MAT, for methamphetamine users.
Some early studies indicate that naltrexone, the same medication used to treat alcohol addiction and opioids, can work for some people addicted to methamphetamine.
Beste gave McDowell a prescription for naltrexone and signed her up for individual and group therapy…
Find out more about what happened next to McDowell, and find out more about naltrexone, over at NPR.
(Image Credit: Radspunk/ Wikimedia Commons)
Source: neatorama