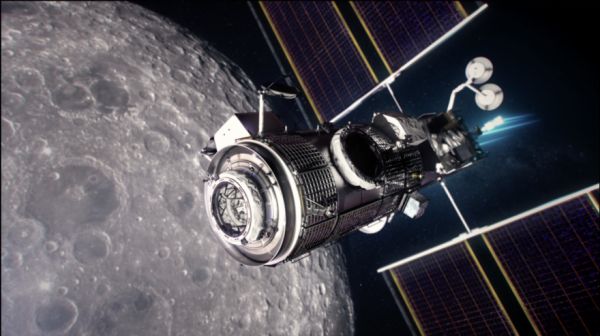 Part of NASA's plan to return to the moon, which began with the first Artemis mission last year, will include a lunar base and a manned space station to orbit above. The space station already has a name: Lunar Gateway. It will be built near the moon, and the first components for it will launch as early as 2024.
The Lunar Gateway will be built through a collaboration between NASA, the European Space Agency, and other partners. But this will be no International Space Station. The cost of sending materials to the moon to assembled is very high, so the Lunar Gateway will be much smaller, about one sixth the size of the ISS. René Waclavicek, one of the designers of the astronaut living quarters, called the I-Hab, discussed the space station recently at a conference in the Czech Republic.
I-Hab "will have habitable space of about 8 cubic meters [280 cubic feet] and you will have to share it with three others," Waclavicek said during the conference. "In other words, that would be a room 2 by 2 by 2 meters [6.6 by 6.6 by 6.6 feet], and you are locked in there."
The I-Hab also has no windows. The only windows on the proposed space station will be in the nearby refueling module. However, the astronauts aboard could take advantage of any spacecraft docked at the station to get a little elbow room occasionally. Waclavicek assured us that the design team began with plans for a larger space station, but had to scale back due to restrictions in the materials allowed. Bummer.
(Image credit: NASA)
Source: neatorama