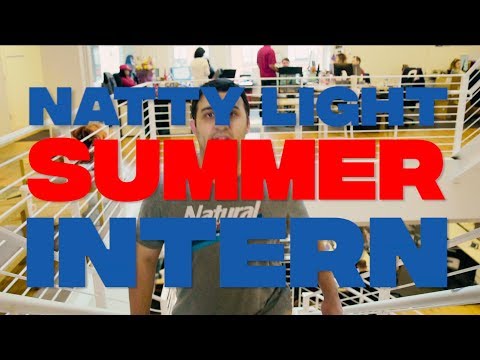 I don't know if Natural Light beer is available outside of the USA. But for sake of clarity, let us say that the brand of inexpensive beer has a reputation. Twitter user David Burge puts it at follows:
Allow me to explain this to aficionados of Belugian Doppelschmutzler and such: Natty Light and Busch Light are the beers one drinks when one is planning to drink 48
Precisely. One drinks Natural Light, aka "Natty Light", in order to become drunk cheaply.
So its intern must be on-brand. CBS 6 News in Richmond, Virginia cites the minimum qualifications cited:
21 years of age or older as of May 8, 2019
Be outgoing, but not annoying, there is a fine line
Be able to spell Protractor
Just be cool
Be prepared to work, though. Here are just two of the heavy job responsibilities:
Product research (yes, it's what you think it is)
Design some sick swag that gives consumers all the feels
Good luck with your future careers, graduates.
Source: neatorama