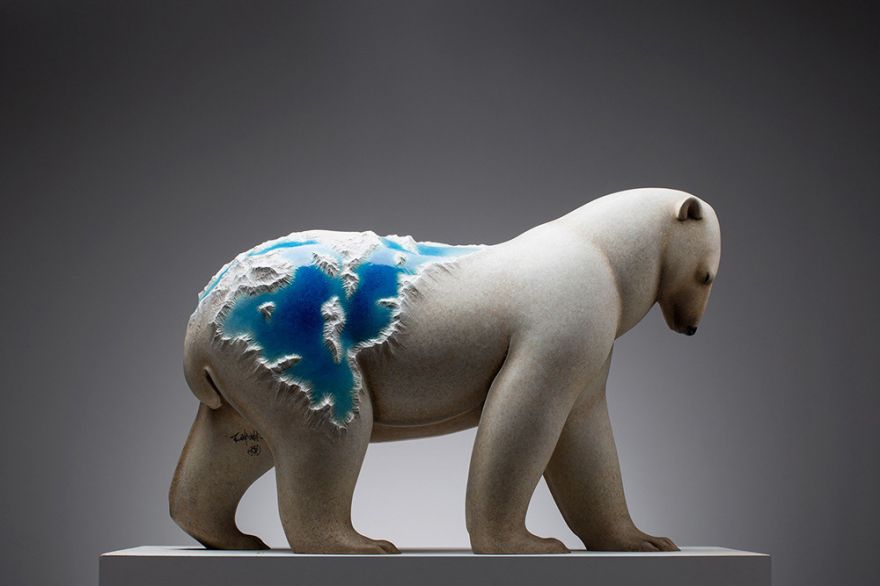 Everyone of us is connected to Mother Nature. Artist Wang Ruilin showcases this statement through his copper-and-paint sculptures of animals in states of repose, with bits of nature, such as polar ice caps and mountainous ridges, imprinted on their bodies. The results are majestic pieces of art.
… the creatures [evoke] Earth's most sublime features through surreal placements.
See more of the artist's sculpture over at Colossal, and get some glimpses into his processes over at Behance and Instagram.
(Image Credit: Wang Ruilin/ Colossal)
Source: neatorama