Art fair booths can often be placid excursions into commercial flatness; how can we present the works by our best-selling artists in a way that they'll end up selling some more? While all galleries ultimately have to make money to pay the bills (and more importantly, pay their artists), not all of them see the art fair booth as a white room to fill with decorative, straightforward painting and sculpture. Anonymous Gallery approached their booth for the latest edition of Mexico City art fair Zona Maco as an opportunity for a nature-centric pop-up exhibition.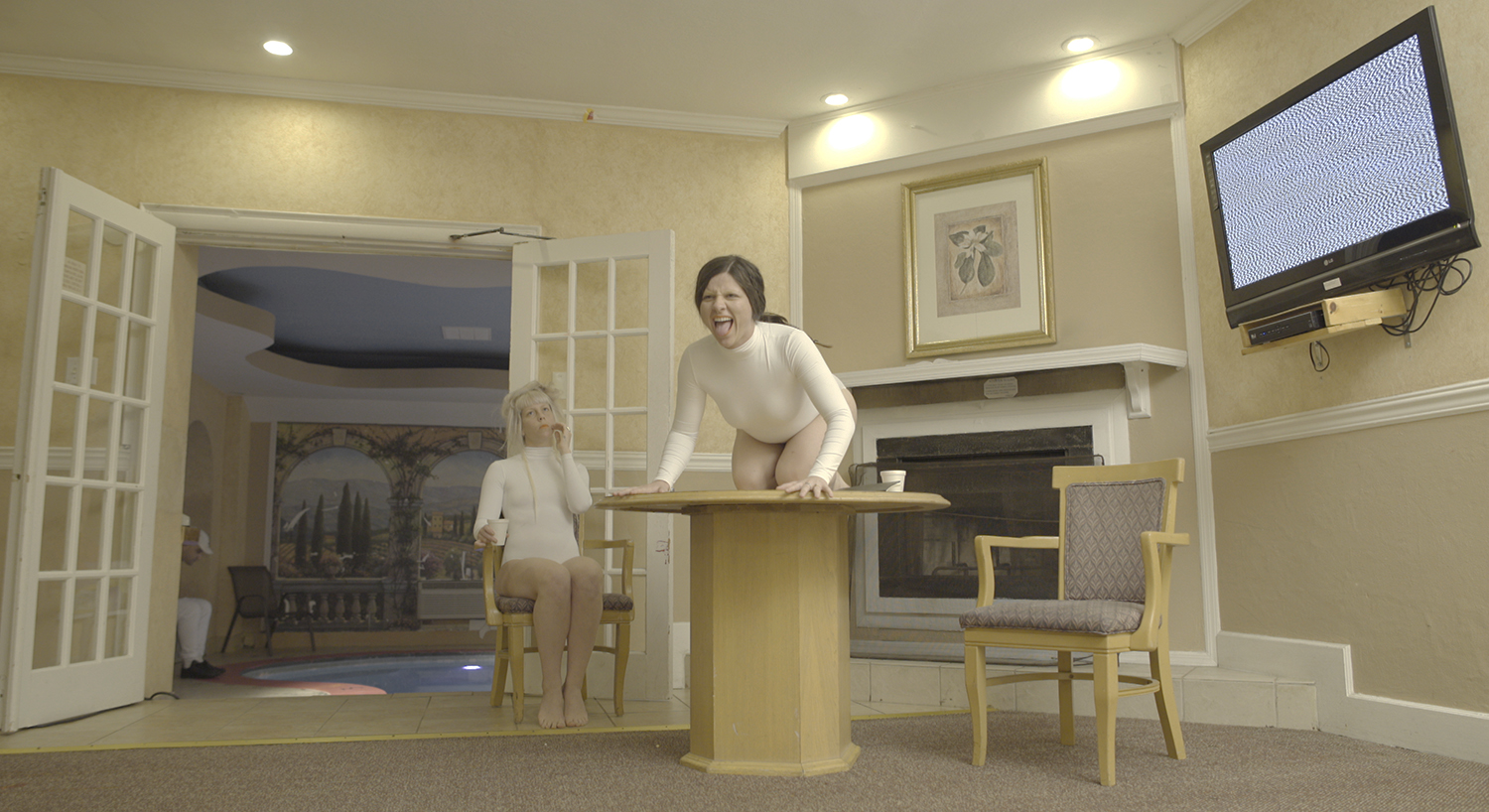 Departing from the art fair standard has been the gallery's goal for a long time: "I've almost always approached art fair booths with the idea of creating a cohesive statement or intent, as opposed to just slapping works on the walls," Anonymous Gallery's founder and director Joseph Ian Henrikson tells Creators. "It's usually my intention to create an environment that is unique, interactive, and inviting."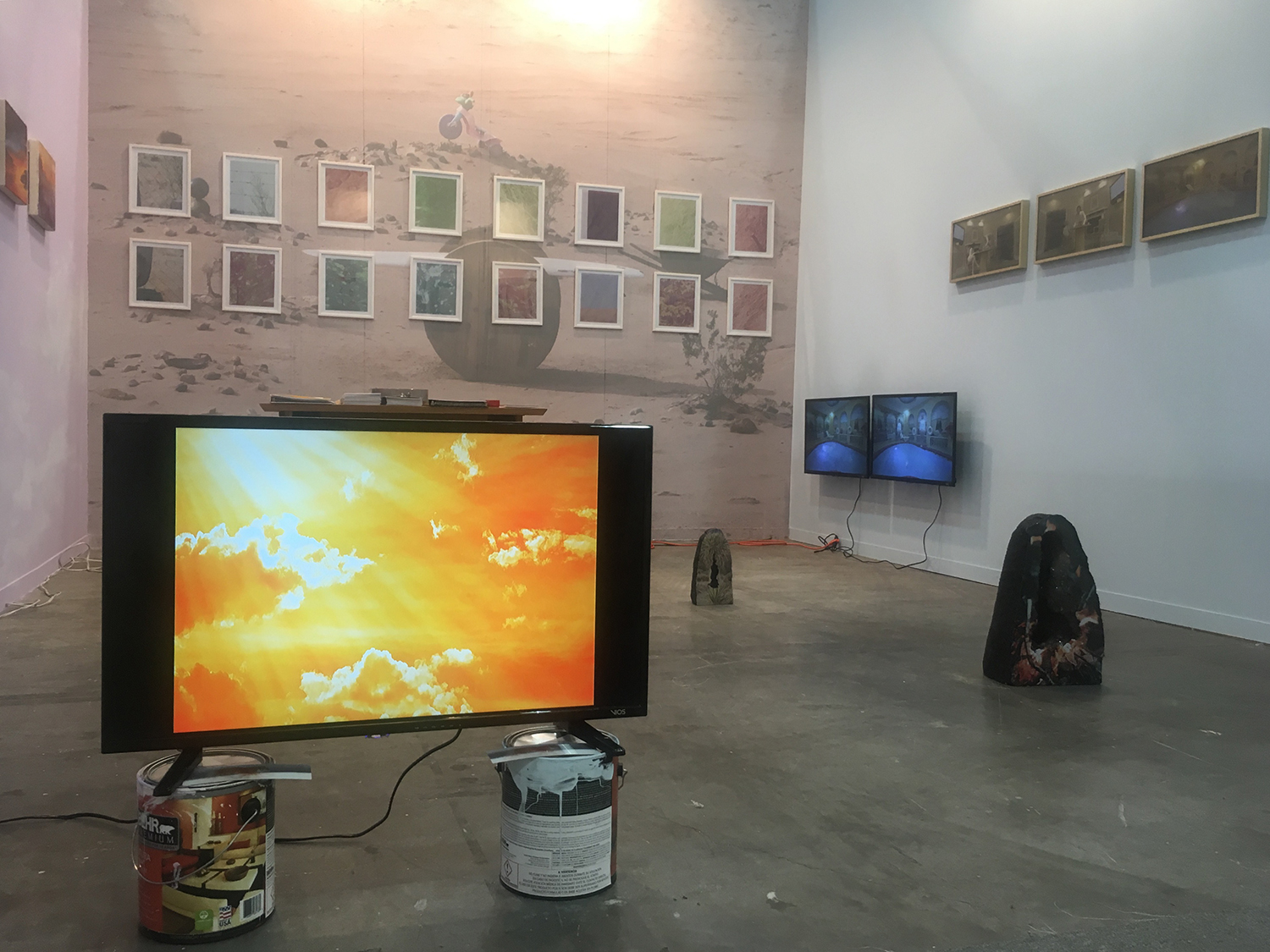 Bringing together (mostly) never before seen works of artists Brendan Lynch and Peter Sutherland, along with a video and photography by performance duo FlucT (Monica Mirabile and Sigrid Lauren), the gallery's booth aimed to explore how "landscapes are engineered using the textures and iconography of globalized culture," as per the press release. Effectively, the works collectively explore how our thoughts on nature are the result of artificial and often commercial programming instilled in us. A beautiful sunset is perceived that way not only because of its aesthetic qualities, but also because of ceaseless cultural instilling.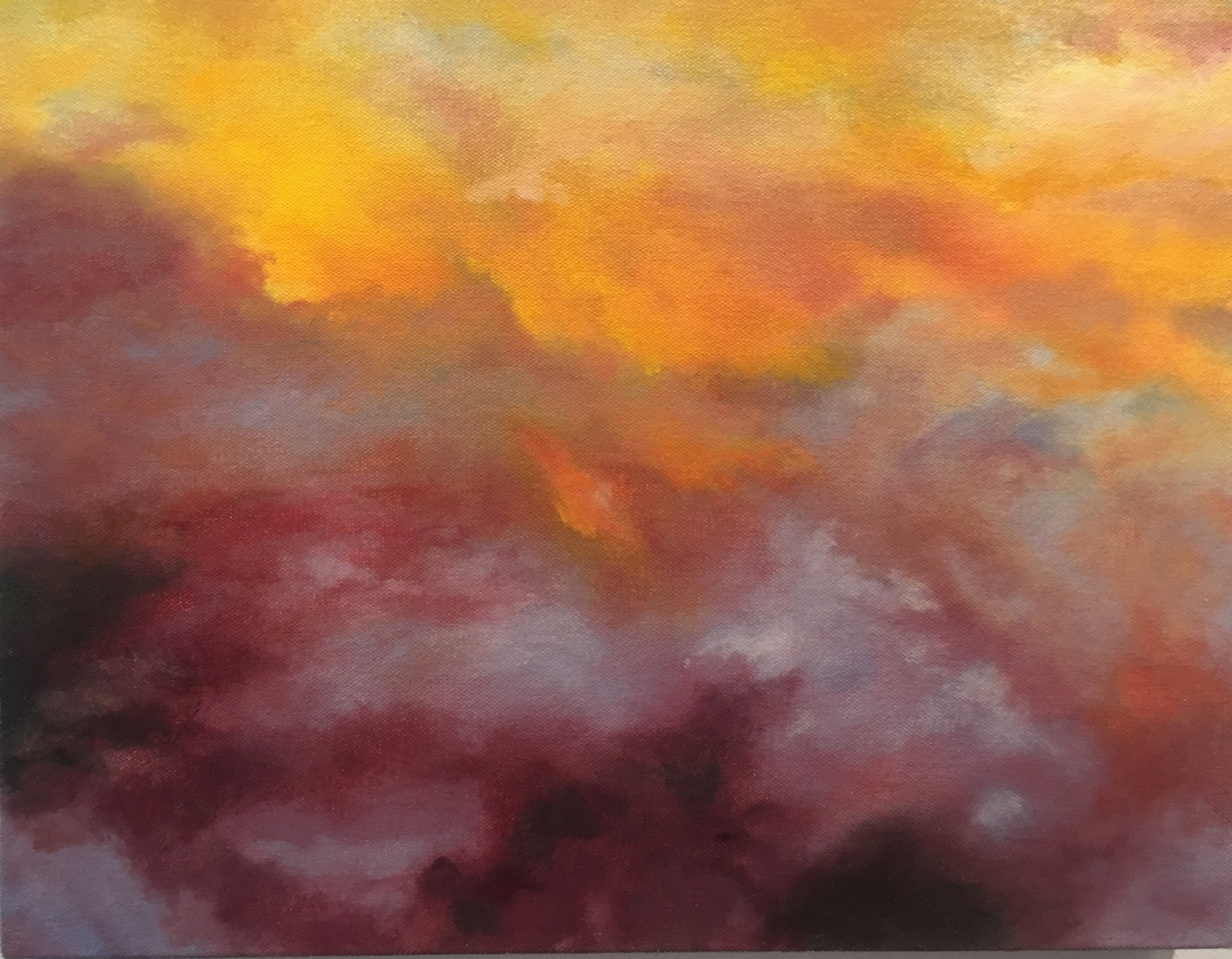 This idea is particularly evident in Lynch's works, a series of small oil-on-canvas paintings of hypnotic sky vistas, accompanied by a video of the same vibrant archetypes of natural beauty, displayed on a widescreen television elevated by two paint buckets. The works are seductive despite their hyper-commodification of nature; you are helplessly pulled in even with an awareness of the exterior forces at work.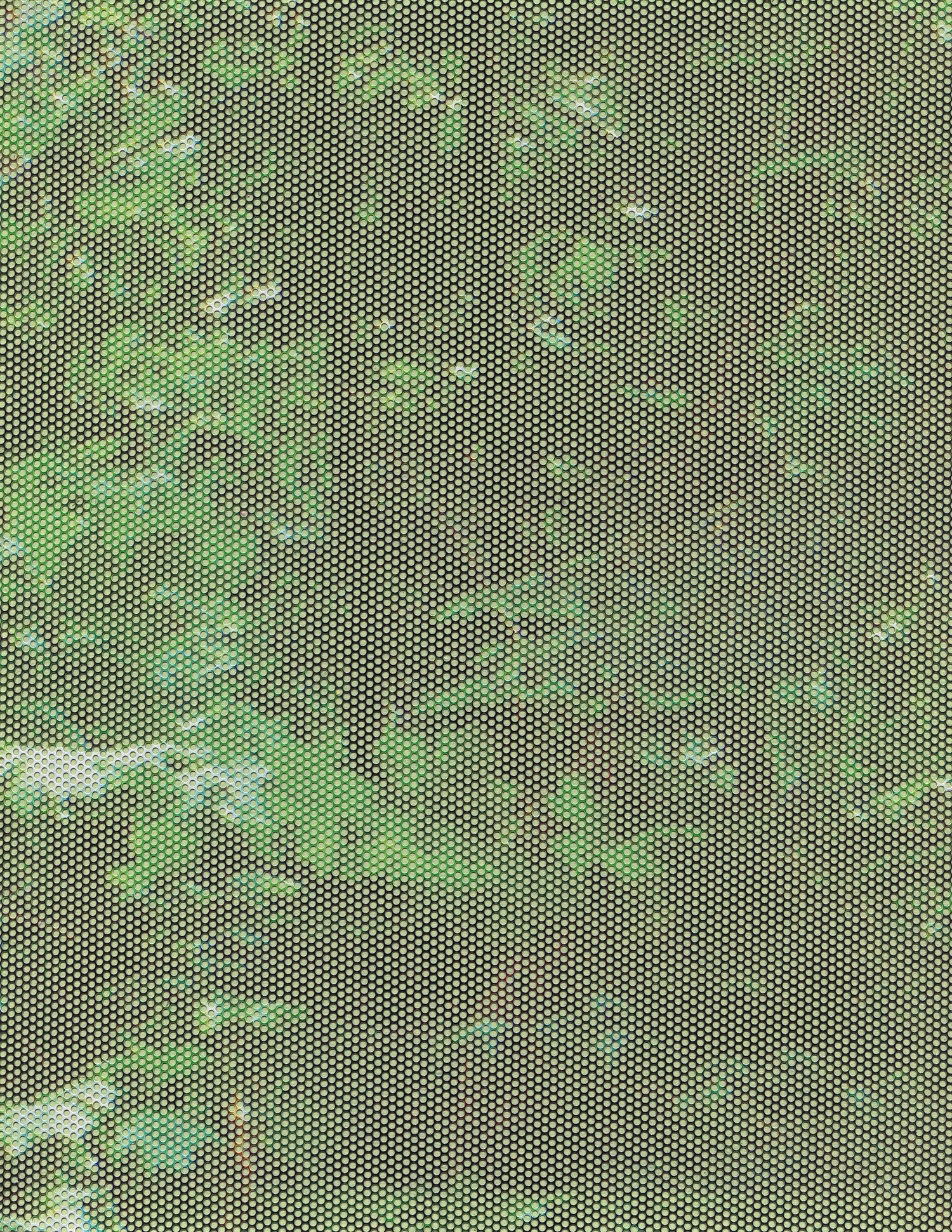 In a somewhat different vein, the work by Peter Sutherland presents more of a barrier between the viewer and nature. Close-up photographs of natural life printed on perforated vinyl have their colors and texture offset to the point of artificiality. An almost uncanny valley-type feeling emanates from these works, posing the questions, "at what point are representations of nature no longer nature at all?" A series of collages included by Sutherland reveal the further cultural appropriation of nature, with graphics of fire on t-shirts and rocks and images of chairs made in the shape of fish. Nothing in nature is sacred anymore.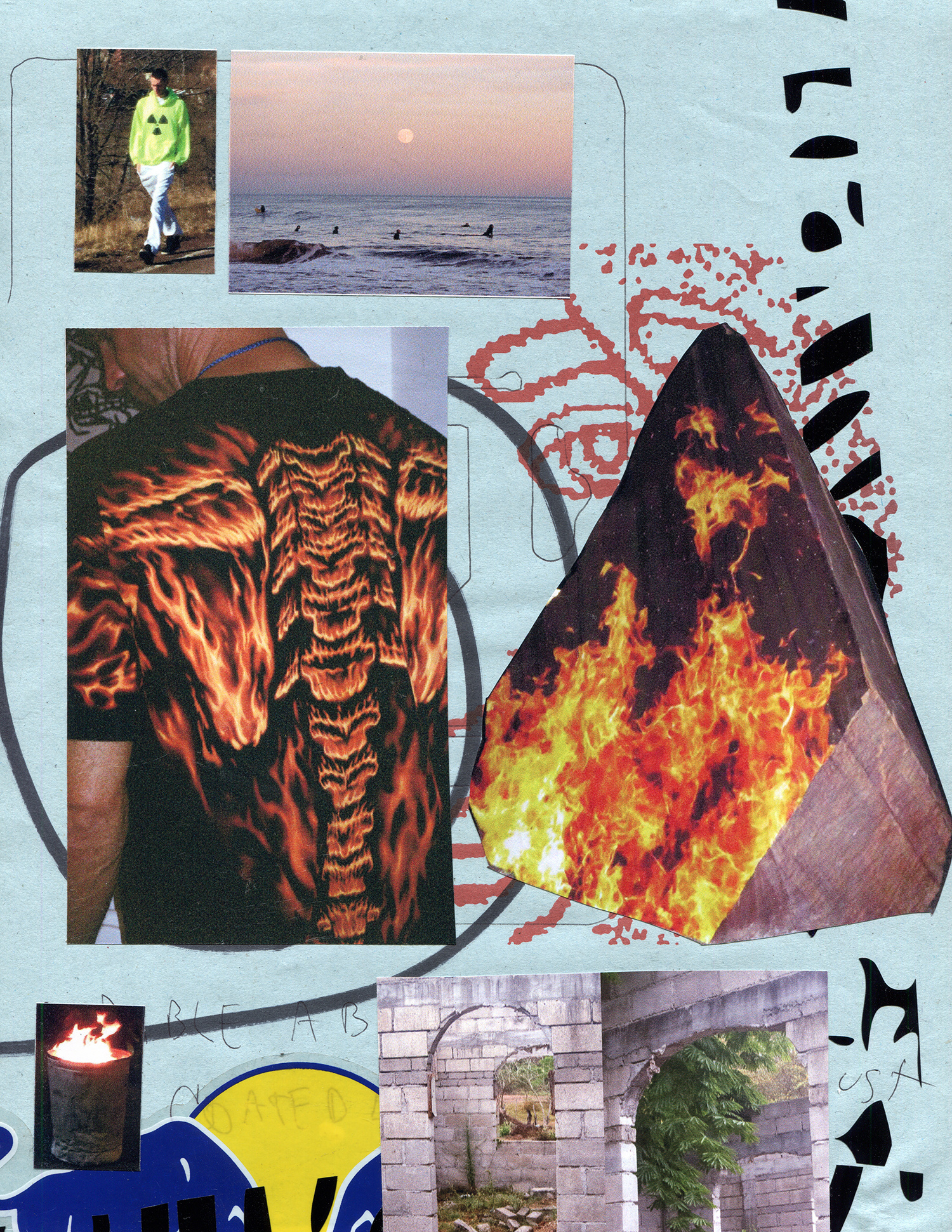 Egg Harbor, the film and accompanying triptych prints by artist duo FlucT, relate more loosely to nature than the other works, instead exploring "FlucT's symbiotic relationship and their corporal questionings of power, femininity, and capital," Henrikson explains. But the kitschy and sort of baroque landscape wallpaper of the New Jersey motel in which the video was shot is a testament to the longstanding commodification of nature since the dawn of art history.
Although the Spring edition of Zona Maco concluded earlier this month, the next edition will be held in September 2017. Find more information on their website. Documentation of Anonymous Gallery's booth and more of their programming can be found here.
Related:
In Mexico City, a Commercial Billboard Becomes a Giant Canvas

Here's How Post-Election Anxiety Took Over Art Week Miami
5 Non-Western Artists Who Made a Splash at Art Basel Miami Beach
Source: vice.com