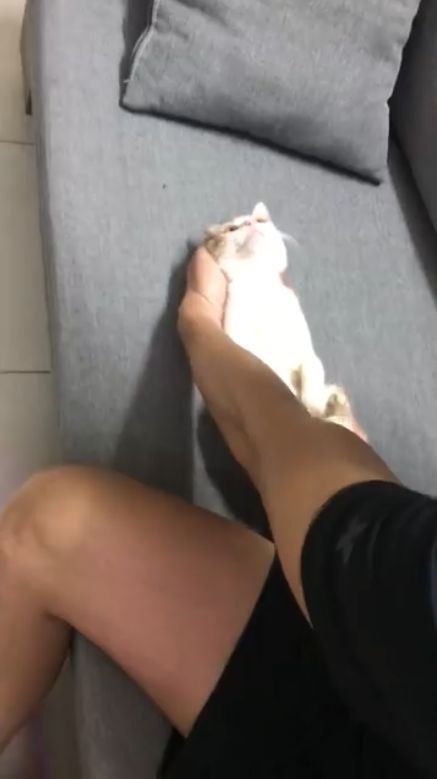 For couples who plan to be parents, taking care of a baby will be a difficult challenge. Because babies are fragile, we have to be very very careful in handling them, especially when bathing them. Thankfully, we have our grandparents to show us the way.
The best way to learn is from observing, but what if your grandparents don't have an infant? Give them a cat and let them demonstrate how it's done.
We're serious, because this is what a grandpa in Vietnam did to show the world how to bath a baby using a cat.
[…]
The experienced grandpa showed how to ensure the baby gets full support of its head and body when dipping it into the water. After that, he even showed how to clean behind the ears and keeping the water from entering the 'baby's' nose and ears.
He ended the demonstration by showing the best way to wrap the baby in a towel so *they can dry off.
But throughout the demonstration, the star of the show was the cat, which was extremely patient with the grandpa. The cat had no flipping idea what was going on, but it seemed comfortable and even enjoyed the entire experience from the look on its face.
Watch the clip over at Mashable.
Good stuff.
(Image Credit: Vinh Quang Pham/ Mashable)
Source: neatorama